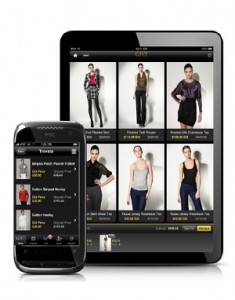 Your website is your digital shop window, in the same way as high street stores have actual windows through which shoppers can take a look at what they are selling and start to make decisions about what they want to buy. It's your opportunity to entice people to your product and keep them engaged.
Most websites work best if they are uncluttered, simple to read and understand and easy to navigate. So, what happens if listing your products on your website detracts from it being one or more of these things? No-one really wants to wade through list upon list of products. If you leave your website visitors with just that option there is a chance they may decide to go and look for a simpler shopping experience elsewhere.
How using a product catalogue can help.
One of the best ways of providing all of the product information people need, while also keeping the website simple, is to design a product catalogue which people can access separately, from your website. You can include all of the product information that people find it useful to know before they purchase, as well as glossy and enticing photographs of the products.
You may want to consider providing a view of your products from different angles so that people are better able to fully visualise the product. A product catalogue gives you the opportunity to better showcase what you have to offer, thereby improving the chances of increasing your sales.
How easy is it to produce an online product catalogue?
One of the best things about using a product catalogue to increase sales is that it's really easy to create one online; just take a look at this issuu & joomag review. One of the easiest ways of creating an online product catalogue is to upload a pdf of the content into conversion software and simply convert the pdf into an appealing flipbook.
Any visitors to your website can then simply access the flipbook catalogue and click or swipe to access the products you have to offer. We say swipe as well as click because flipbooks can be viewed across devices. This means that you do not lose out on any potential viewers from the large number of people who now regularly use a mobile device to go online. One of the really good things about using a flipbook for your product catalogue is that you can also include video content. You may want to include content from a fashion show or a demonstration of your products, for instance. This type of additional content provides more context to the items you are selling.
You can see how it makes sense to include all of the supplementary information about your products in one place. Producing an online product catalogue is simple and it's likely to increase your sales as potential customers find it easier to navigate through the products you are offering