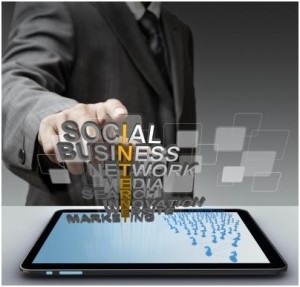 Starting a business? Any successful company owner will tell you that marketing is key here. Without marketing and promotion, your new business will be dead in the market. In 2016, you should focus most of your efforts on the online marketing platform. Even if your business functions offline, this is still going to be a massive part of your campaign. As such we think there are certain pillars of marketing that hold up your strategy above the rest.
The Right SEO.
Obviously, if you want your business to be a hit you need to use SEO. But, it has to be the right type of SEO. One thing you want to avoid is setting for blackhat tactics. A lot of people claim blackhat SEO doesn't work, and that's not true. It does, for about a day and then your search ranking tanks. Your site will be hit by a Google Penalty and recovery options will be bleak. Likewise, you should not focus on one form of SEO. As you may know, there are a number of different types of SEO. This includes resources such as social media, blogging and adding links. You need to be using all of these different types of SEO and a lot more. Only then, will your business reach the top of the SERPs. SEO is going to be a complex process to get right, and that's why you need a professional service.
Don't forget about the difference between global and local SEO as well. Global SEO makes sure that you get noticed by all target customers online. Local SEO ensures that local customers find your business, and it's perfect for local service businesses. You can use Website Rocket for your local SEO campaign and make sure you have everything you need.
Great Web Design.
Of course, any marketer will tell you that SEO doesn't matter all the much if you can't get your customers to buy. Customers and clients are only going to buy from your business is they like the look of it. In the business world, appearance is everything, and you would be wise to remember this. That's why you should also invest in a professional web design. Make sure your website looks like a place where customers would want to buy. You can not risk them thinking that your company is a scam or untrustworthy. If this occurs, the money you already spent on SEO will have been wasted.
Engagement.
The final pillar of a great campaign is social engagement. The best marketing doesn't just give consumers information. It allows them to interact with that information and moulds the campaign around their wants and needs. Great marketing will help the audience, and the customers interact with the business in new and exciting ways. This is what you need to do with your company. You can do this by using different forms of social media or investing in viral marketing. Make sure that you do everything you can to get people to share your content across the net.
Follow this advice and you will have everything you need for a fantastic marketing campaign for your business.