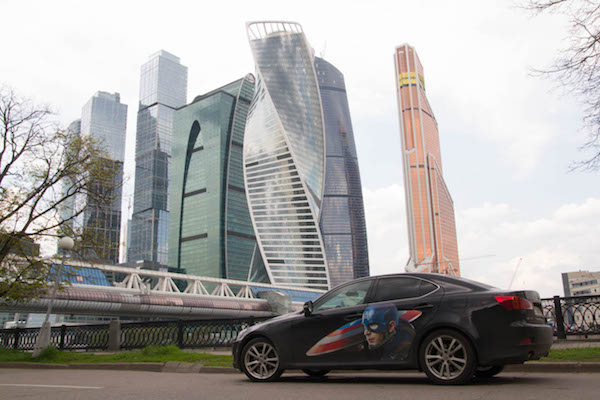 StickerRide, a mobile app that connects brands and drivers to provide an efficient targeted on-vehicle advertising platform, recently announced plans to enter the US market starting with the ever-busy city of Los Angeles. Founded in 2013, StickerRide has already seen great success as a worldwide car-advertising platform in Europe. StickerRide is currently being used by over 40,000 drivers and leading brand names.
StickerRide comes in a time when the world needs a less noisy and less cluttered advertisement channel than what is currently seen in the digital media. According to the company's CEO, Christian T Lundgren, outdoor advertising provides a unique opportunity for brands to sidestep the noise and clutter in the digital media. On-vehicle advertising in a digitally controlled environment is the better option for a brand that seeks to increase its awareness in urban populations. StickerRide introduces interactive on-vehicle advertising controlled by digital tracking tools which give brands a dynamic platform, where they can have a high audience reach at a lower per-contact price than other forms of outdoor advertising. StickerRide also gives real-time campaign management reports, and all the necessary analytics a brand would need in order to improve its advertising campaigns. The StickerRide app is available on iOS and Android platforms.
The entry of StickerRide into the US market brings opportunities for both drivers and brands to work together for mutual benefits. Drivers will earn money that can supplement their fuel, car wash, or even parking budgets when they become brand ambassadors, while brands will benefit from the targeted advertisement the drivers provide. Drivers will simply need to download the app, pick an advertising campaign of their preferred brand, install the stickers, and drive their cars as they normally would. StickerRide will then be giving points for each mile they cover. Car owners can even increase their earnings by participating in quests and flash mob challenges. This will be an exciting opportunity for drivers in the US. They will no longer be disinterested moving billboards, but dedicated ambassadors of their favorite brands.
The company seeks a wide audience target in the US. For advertisers, StickerRide will mainly target B2B ventures including creative agencies, media buying agencies, and popular brands too. For drivers, StickerRide will target every active driver who can download the mobile app.
European, especially Russian, brands and drivers have already seen the benefits that StickerRide brings. Success stories include the hype built around The Avengers before its release in Moscow through StickerRide advertising. The campaign used interesting stickers of Avenger characters such as The Hulk, Thor, Iron Man, Black Widow, and the Azgardian Thor on more than 115 vehicles across the city of Moscow. The results were quite impressive with over 9 million impression opportunities. In another campaign, BinBank, one of the largest banks in Eastern Europe, generated more than 550 million impression opportunities from 700 cars managed by StickerRide digital technology. Such are the opportunities and benefits StickerRide will bring to US brands and drivers.