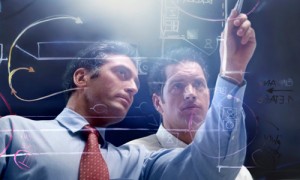 When a company is faced with a merger or acquisition situation, things can get a little hectic. There are many questions up in the air and not only are employees worried, but clients will wonder if your enterprise will maintain its integrity after the change. With some hints and tips from a reputable resource such as Merger Technology, you can embrace the upcoming changes and work towards making the most of it, both for yourself and those you work with.
Below you can find several ways to prepare for the merger or acquisition, as well as how to stay true to your brand while identifying new areas for growth:
Communication is Key.
Before the pen hits the paper, it is pivotal that you get everyone in the company together and thoroughly discuss what exactly is happening. Be sure to do your best to get everyone on same wavelength, so that there aren't any hovering questions or concerns that aren't met. Identify who you're merging with and what their brand stands for. How does it fit in with your business's values? Determine where both companies can integrate ideas and where there might need to be compromise. Once the contracts are signed, be sure to have the enterprise leaders speak directly with employees so that they can build a relationship and trust. This will set the pace for the business's success later on down the line.
Don't Hate, Collaborate.
Merger Technology knows, for example, that in order to grow and develop from a merger or acquisition, it is important to be open and honest. While communication is key, everyone also needs to keep in mind that an antagonistic attitude is not going to get them very far. Therefore, be sure to do a complete review of each entity and what the bottom-line goals are. How can both brands get together to help each other and create something even better? This is where things can really get up off the ground, and it all depends on how willing you and your employees are to team up for a greater cause. Acquiring another enterprise (or having yours acquired by another) is not the end of the world; rather it can be the start of something new and improved.
Analyze Opportunities and Threats.
Speaking of opportunity, a nice way to get started once the merger is complete is to analyze the openings available to you and your workforce. At the same time, remember to identify threats to the stability and integrity of your business. Determine what the new goals are, the overarching mission, and the strategies that will help every department and each employee get there.