by Jon Mertz, author of "Activate Leadership: Aspen Truths to Empower Millennial Leaders"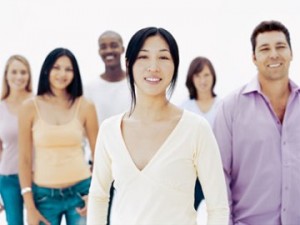 Millennials are about to take over the role of leader in the 21st Century. The leaders of successful businesses and organizations will be Millennials who master and practice mindfulness in everything they do. In fact, mindfulness has become the most important unifying principle in the stability and sustainability of the future.
Mindfulness allows people to balance the tensions and forces at play in the world, live with the right tempo and to lead with purpose. Being mindful requires the upcoming leaders to become adept and intimately familiar with several key factors that together represent a whole new paradigm in leadership and management. These include:
1. Work hard to build, create, survive, and excel (in purpose).
Personal Action: Each morning, contemplate the day ahead. Fast forward to the end of the day and identify what completed actions will make your soul smile. Write down those completed items and then identify the activities to do and schedule them into your calendar.
Leadership Practice: Create space for team members to do their work, including think space, heart space, and technology space. Each space empowers team members to solve problems, align on organization purpose, and collaborate effectively with team members.
2. Engage in tough conversations with empathy and action (don't put them off).
Personal Action: Notice your breathing patterns to keep focused on what matters most in conversations. Rather than reacting, mindful leaders respond with thoughtful questions and calm interactions. Many tough conversations will happen between generations and within your own generation. Focus on your breathing to respond in thoughtful ways and resolve challenging situations in a productive manner.
Leadership Practice: Encourage team members to discuss mistakes made. Discussing mistakes openly enables team members to be more empathetic – listening to what did not work, lessons learned, and emotions expressed. Learning organizations gain strength, and strength is gained by approaching tough situations with open empathy and resolution.
3. Nurture relationships that matter through good and challenging times (staying power, the power of love).
Personal Action: Carve out time each month to contribute to a community organization. By doing community work, new relationships are developed to keep you centered in your local community. This is not about networking; it is about practicing your relationship skillset in extraordinary ways.
Leadership Practice: Encourage team members to find a local social good organization to get involved with and have them spend at least 4 hours a month doing work in their community. We can get stuck in our relationship skills. Community work serves to enhance your relationship building skills while keeping teams focused on what matters most in good and challenging times.
4. Be nice when everything tempts you not to be nice.
Personal Action: Take time to contemplate. Some may meditate. Some may pray. Some may get lost in thoughts while running. Whatever works, take the time to re-center, and use these practices at least five times per week. From within self-compassion springs. From self-compassion, compassion for others rises. A strength in our presence develops this way.
Leadership Practice: A quiet strength of character exists in being humble and nice. Encourage these behaviors. Highlight them. In humility, work is done that is helpful to move your business forward in productive ways. Being nice doesn't mean low expectations. Too often, we want to play to the crowd and say outrageous things to incite. Instead, we need to stand out by saying and doing things that are helpful. Our hands are meant to be extended in a helpful way; it is why we have arms and elbows. We are designed to do the work, hug each other, and extend a helpful hand.
5. Always get up, no matter what, to create something better than the day before.
Personal Action: Resiliency comes from within, along with our community support. With practices of contemplation, we build resiliency to survive the challenging times and navigate the good times with a stronger sense of purpose and direction. Leaders and entrepreneurs who thrive find their inner resiliency. To build this resiliency, go to nature. Take a hike. Go river rafting. Ski. Snowshoe. Bike through the mountains. Nature is resilient. From your interaction with nature, you will refresh and strengthen.
Leadership Practice: Communicate with clarity and transparency. Talking about the good times is easy. Being open about the challenges, dips, and misses is difficult but necessary. To build a resilient culture, be transparent in what is good and what isn't. Be clear in what problems need to be solved and how each person's talents are needed to move the company forward in achieving its mission.
6. Strive less, enable more.
Personal Action: Be actively present for others. Practice being present in your home by listening closely to your spouse, partner, kids, and friends. Turn off all devices and have a conversation. Take the same practice into your workplace by not being distracted during one-to-one conversations. Practice being undistracted.
Leadership Practice: Set the tone for the culture by communicating why the company needs to move from Point A to Point B. Do your part but do all the parts.  Hire great talent, and let them use their talent to enable the strategic direction. Support your teams with encouragement, tools, plans, measurements, and celebrations. Work to ensure others know you trust them through the successes and lessons learned.
7. Align your wisdom through trust.
Personal Action: Identify what things make your soul, heart, and mind be at home. When all three align, trust and confidence develops. Move forward fully with these things. No matter in work or outside of work, do the aligned things. Self-trust blooms here.
Leadership Practice: Knowing whether a strategic choice may be a good one happens when our heart, mind, and soul are aligned around it. Motivating a company around a strategic choice requires appealing to all three, too. When it comes to leading strategy, discern these connection points. Close the strategic gaps:
Heart:Our heart is into the change, yet many questions remain unanswered. We need to tap into the minds of different team members and think through the scenarios more deeply.
Mind: Our mind has come to a logical conclusion. However, our heart is not into the path forward. We need to explore what is missing to tap into the passion of our organizational culture. If passion about a direction is missing, we need to identify the motivating forces.
Soul: An inner confidence and comfort level needs to be present in what we are about to embark upon. There will be a certain nervousness, and that is normal when something new is being done. We need to be present in that moment, using our heart and mind to re-center.
Mindful leadership will keep Millennial leaders and entrepreneurs advancing, creating, innovating, and building the technologies, cultures, and economies of the future.
A farmer's son, a political appointee during his twenties, and a marketing and business development leader over twenty-one years, Jon Mertz has worked in large and entrepreneurial companies like Deloitte, IBM, BMC Software, QuickArrow, and Corepoint Health. In 2014 and 2015, Trust Across America-Trust Around the World named Jon one of the Top 100 Thought Leaders for Trustworthy Business. He is author of "Activate Leadership: Aspen Truths to Empower Millennial Leaders".