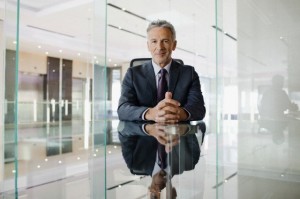 Strong leadership skills are often relative to success, whether you're looking to gain traction in a start-up company, strengthen an established brand, or see a project come to fruition. When leading a group of employees, volunteers or co-workers, it's vital you understand how you can align each person's skills and dreams to meet a common goal.
Read on for 4 ways you can improve your leadership skills to bring out the best in not only yourself but others as well:
1. Be Humble Enough to Follow.
An effective leader is one who is humble and understands what it means to be led. One way to achieve this is to regularly swap into positions that foster teamwork and give you the opportunity to take on delegated tasks. This could mean participating in a team sport, or volunteering some spare time within an organisation. By doing this, you'll constantly be reminded how it feels to follow others' orders and understand what leadership qualities you like and dislike. This is something you can refine and implement into your own leadership position.
2. Take a Leadership Development Program.
Even the best leaders need guidance and training to ensure their company and team is successful. If you feel lost and unsure about how you can better yourself to effectively relate to your team, take a leadership development program. Agencies like Chandler Macleod have coaching programs available as part of their HR consulting services, which can help you better yourself and keep you up to date with proven leadership methods and research.
3. Communicate Clear Goals.
Whatever your position of leadership, it's important every team member understands the ultimate goal of the company or project. To help achieve this, make sure you regularly reinforce a solid mission statement and open up goal-focussed discussions throughout weekly meetings. In these meetings, have members of your team report on their progress. This is a great chance for you to offer praise and advice as necessary. These discussions will help clarify each worker's tasks and will ensure everyone is on the right track.
4. Surround Yourself with Inspirational Figures.
If you're feeling flat and unenthusiastic, your ability to lead will suffer. It can be easy to fall into a rut, especially when certain projects are long-term and somewhat monotonous in nature. If left unchecked, this boredom and frustration can damage team morale and create an overall negative working environment. Be sure to stay inspired and passionate by surrounding yourself with people you respect and look up to. This may mean picking the brains of a successful business owner, or having coffee with a friend who is constantly pushing themselves to be better in a way that inspires you. By investing time into these types of relationships, you will be kept accountable to your goals and integrity.
If you're in a leadership position, it's important you take steps to increase your knowledge of what makes a good leader. You must also understand the needs of your team and how, as a collective, you can best work towards the business or project's common goal. What leadership skills do you want to build upon?