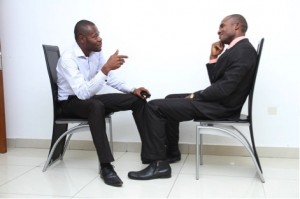 Entrepreneurs are now coming up with creative business ideas than never before and as a result, the number of startup businesses from different sectors that enter the market is increasing tremendously. While there are startups that become wildly successful, a large number of them fail immediately they are established. One of the reasons for the failure is because they have no lawyers who can help them think realistically on how they can organize their businesses the best way possible.
When you are setting up a startup business, you need guidance in areas like choosing the location of the business, buying or renting of space, getting the necessary finances, intellectual property rights, and tax compliance issues. You will also need someone to help with the necessary paperwork like when making agreements and so on. The right person to help you with all these and more is a good business lawyer who understands startups, knows how to relate well to entrepreneurs and can help in the successful and smooth running of the business.
It is possible for a startup lawyer to fail – even good ones especially when you bring them at the time your startup business is about to crash and not at the onset.
Your startup needs a lawyer to help you in dealing the government, the public and your fellow business people. You understand the consequences of breaking the law, and you will wish you had consulted a lawyer the time a sheriff will come knocking at your door to serve you with summons or complaints. To avoid this, you need to be sure that your business is operating under the law which means paying your taxes and having all the required licenses to run the business. If your startup is in the liquor industry, for instance, you will need a liquor license audit attorney to handle all your liquor licensing and compliance matters so that you concentrate on running your business knowing that your operations are legal.
When you are dealing with the public and other third parties, there are always risks as you interact with your employees, customers, suppliers, users and the general public at large. You will not like it when one of your former employees files a suit against your business accusing your senior staff of discrimination or sexual harassment or even being unlawfully fired from work. When you have a lawyer who has been there since the inception of the business, you will already have the advice on how to prevent such situations from happening and how to deal with them when they arise.
There are always a lot of risks when entering into partnerships and signing contracts with other organizations. In such cases, it is important to have a lawyer's opinion to ensure that you are not overlooking anything that is critical. During negotiations, you can also ask for advice from your lawyer and stop at just that; you don't need a lawyer to negotiate or make any decisions on your behalf.
Your startup needs a good lawyer who knows all the regulations in the industry that you are in, who is an optimist and can always give the best advice, the one who will always give you a better option within a short time and who is concerned about the success of your business. Remember that hiring the wrong lawyer can also be the cause of your startup failure and you need to choose carefully.
Generally, getting a startup lawyer is good to ensure that your business complies with all the rules. Also to help you make the right decisions after thinking about and weighing all the risks involved in the business.