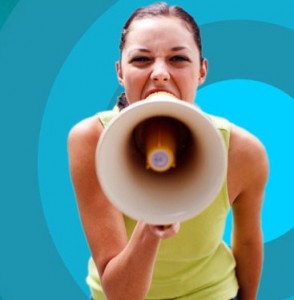 One of the biggest mistakes marketers make is not paying attention to their tone of voice. They are concerned with finding the best topics, crafting compelling headlines and optimizing their articles to perfection.
But, they forget that what makes them stand out from the promotional clutter is having a distinctly human voice. People don't want brands talking to them in a boring, formal matter. They want authentic communication.
Finding your voice can be a difficult process. Unlike other content strategies, your voice is not a metric you can track or an element you can tweak. Your voice is the connecting force between you and your readers. It represents who you are. It tells your story. Readers take that voice and build their sense of your identity around it.
But, how do you find a brand voice that resonates with your customers? This article will teach you everything you need to know about creating a compelling brand voice.
First Thing First, How Do You Define Brand Voice?
The tone of voice is the personality of a brand or company through the written word. Your tone of voice is reflected in what you say and how you say it. It incorporates not only the words you choose but their order, rhythm and pace as well.
For marketers, defining your voice means defining the person behind the content. It encompasses your story, your beliefs, and values. It's what makes your readers feel like there is a human being behind the articles they love to read and share.
How Do You Find Your Voice?
Always refine and polish.
Finding your brand voice isn't something that happens overnight. More than that, once you've found your tone of voice, you can't simply forget about it. Finding your voice is an evolving process that requires you to ask for feedback from your clients constantly and use it to shape your brand's identity.
Also, closely follow your competitor's approach, since you might learn something from them. It is essential that you keep an open mind and find all sorts of ways to interact with your customers.
Make sure you're familiar with your audience.
One of the biggest mistakes marketing companies located in Vancouver (for example) make is not taking their time to know their audiences. You should make it a priority to find ways to communicate with your customers. If you want to understand your audience better, ask yourself questions such as – where do they go for similar information, what do they do, what are their expectations regarding your brand, what do they want, and very importantly, what do they find challenging?
Find the time to observe how your clients communicate with you, since this is probably the best way to approach them as well. Discerning from conversational or polished could make the difference between a successful relationship with your customers and a less great one.
To find out what's the best way to interact with your customers, you can use one-on-one customer interviews, analytics, surveys, and so on.
Make guidelines.
First of all, the voice you want to attribute to your brand must be very clear in your head because you will need to make others understand it as well. Furthermore, it needs to be consistent – you don't want to rattle customers with oscillating signals.
Most importantly, your team members must have accurate guidelines at all times, to add to your brand's voice. To make things easier for your team, you need to help them understand your brand's mission and vision. You can also provide them with some clear guidelines regarding the target audience, where they should turn for inspiration, and words or phrases that they should avoid.
Have clear goals.
Something every brand owner should understand is that clients are important, but achieving the right brand image is even more important. Aspirations are essential in this process, and you shouldn't forget about yours.
Also, avoid remaining on the same path for too long. Change is good more often than not. Even if the values you wish to embrace don't necessarily meet those of your customers, you needn't despair – balance is the best way to handle this. This way, you avoid unnecessary sacrificing of your audience and your wishes.
Keep in mind that developing a loud and clear message isn't enough most of the time; you must also be able to deliver it to your audience in an effective way. So take the time, brainstorm, and come up with the best voice your company will ever have.