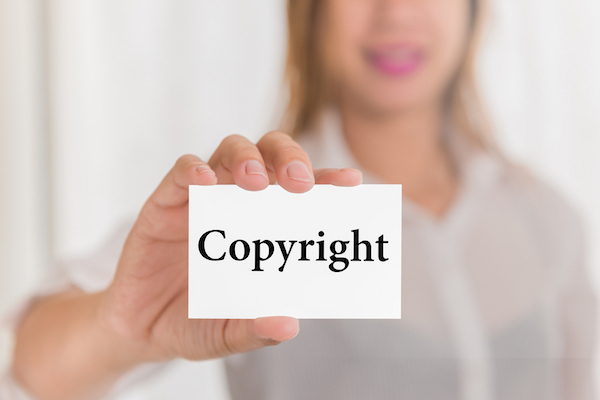 Image credit: Copyright message from Shutterstock
by Paige Zandri, Attorney Network Director at Priori Legal
Understanding the four main types of intellectual property is a preliminary step to intellectual property acumen as patents, trademarks, trade secrets and copyrights each have their own legal protections.
1. Does my company own its intellectual property?
Most early-stage companies have little registered intellectual property, such as patents. Patent applications represent the hope for defensible protection, as the most a company can truthfully tell investors is that the company owns its IP.
To ensure that your company owns its intellectual property, follow a few basic steps. First all employees, including founders, should sign invention assignment agreements.
2. What should my IP strategy be?
Develop a patent strategy early on to evaluate whether the costs for protecting an innovation makes sense. The most important inventions to protect are those that drive market demand, which must be disclosed to investors, regulators or customers to move the business forward.
3. Under What Conditions Can I Discuss My Technology?
A common dilemma facing early-stage companies is that their success depends on explaining their technology to investors, potential clients and partners. A company needs a well-thought-out patent application on file, or a signed NDA to protect against potential loss of patent rights.
4. Should I file a Provisional Patent Application?

Although provisional patent applications provide valuable benefits, they are not appropriate in all cases. Preparing an informal provisional does not reduce the cost of the final application and should the company publicly disclose the subject matter and then cannot afford a formal filing, the opportunity to protect the technology may be lost.
Knowledge of the elements of intellectual property law enables company growth. When developing a business' intellectual property strategy, enlisting a lawyer who is well versed in intellectual property law is advised.
Paige Zandri, Attorney Network Director at Priori Legal, is responsible for developing the attorney network of high quality lawyers in each of Priori Legal's operational territories. Paige is a former practicing attorney in NYC and is co-chair of the Solo and Small Firm Practice Committee at the New York County Lawyer's Association.