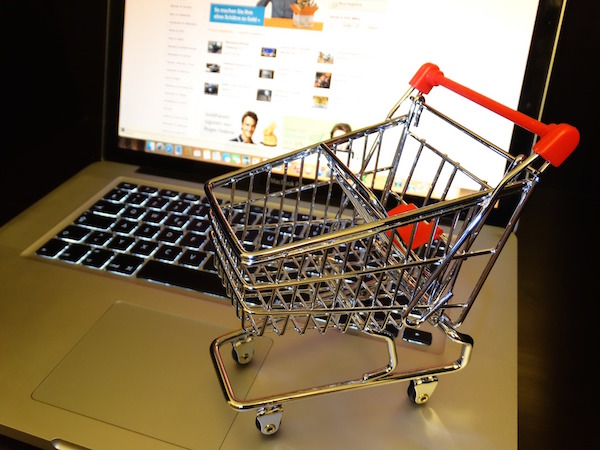 by Mark Simpson, Chairman of shop4pop.com
For small businesses, building your client base is crucial to success. For 85% of small businesses, interest is drummed up through word of mouth – and whether you're trying to drive traffic to your site or increase footfall to your store, a powerful marketing strategy is key.
Whether they're shopping online or in-store, immersing your customers in a fluid brand experience will undoubtedly increase sales at the checkout. In today's post, we're breaking down some tried and tested marketing tactics to help your business on the path to a profitable 2016:
In-store:
Visual displays
Encouraging customers into your store starts with your aesthetic appeal. From posters to window clings, visual aids offer you a chance to advertise your services before a customer enters your store. Once they're inside, you can harness the power of high quality visual displays to encourage an increased customer spend-per-visit.
Reduction of abandoned carts
Online, it's easy for customers to abandon their shopping carts – but in real life, buyers are far less likely to ditch their goods. Choosing to enter a store means a customer has already decided they want to shop there – unlike online purchases, where visitors might accidentally stumble across your site.
The customer journey
Shopping in-store takes customers on a journey – and with cohesive branding in place, you can influence the path they take. Boosting business is all about increasing customer satisfaction and ultimately the number of items in their basket. From strategically placed fast-moving products to optimising the location of your point of sale displays on the shop floor, a clear customer path will ensure boosted sales when customers checkout.
Online
Competitive prices
Whether it's new or existing products, customers can find price comparisons online at the touch of a button – giving you a chance to win businesses simply by offering competitive prices. Shoppers are often drawn to big brands, but offering online shopping as a channel means you can advertise your best prices without the struggles of convincing customers to believe in your brand first. Once a customer completes their first successful online sale with your business, they're more likely to come back. This encourages repeat custom and grows brand loyalty – without the need to compete with the bigger brands.
Creative content
Online shopping isn't all about product placement. Being creative with your online store gives you a chance to provide your customers with relevant information they wouldn't have the opportunity to peruse in-store. A prominent and logical navigation bar can encourage customers to move around your site – leading them to an online blog or other relevant material.
Social media can also play an integral role in your customers' online shopping experience. By cohesively branding your business across a number of online platforms, you can grow your audience reach and maximise brand recognition. Data from L2 Think Tank suggests that Instagram provides 25% more engagement than any other social media channel – so make sure your business is making the most of this valuable platform.
Convenience
Enjoyed from any remote location, online shopping brings a sense of personability that customers don't get with shopping in-store. This form of shopping allows users to purchase items of their choice without feeling uncomfortable. On top of this, online stores are open around the clock – meaning customers can shop anytime, anywhere, without the need to make it to stores before they close.
In business, bigger isn't always better – and whether you're looking to boost sales online or in-store, with an array of marketing techniques to add to your arsenal, you can set about enhancing your customers' shopping experience and propel your small business towards big success.
Mark Simpson is Chairman of shop4pop.com. With over 40 years' experience creating and producing full POP campaigns for large national clients, shop4pop.com has been able to transfer their expertise from the Simpson Group to their new web-to-print website.