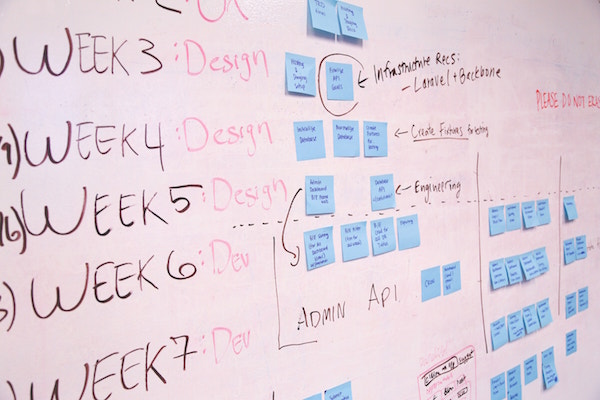 As crowdfunding has gained in popularity, the battle for pledges and page views has turned increasingly competitive, particularly on crowdfunding portals featuring thousands of active projects jostling for attention. Whether you are planning a charity fundraising ideas through Plumfund, or looking for working capital for your new startup through Indiegogo, Kickstarter, HeadFunder or any of the other top 10 crowdfunding sites, if you are depending on that portal site alone to launch your campaign, you could be courting failure.
So, what is the best method for ensuring that your fundraising campaign is optimized for success? By approaching your fundraising project thoughtfully and identifying strategies, techniques and fund raising ideas, you'll better your chance of meeting your goals.
However, before we proceed, it would be prudent that we lay a word of caution; crowdfunding is quite of a hassle and if you're not a hands-on guy, it may frustrate you. A more practical solution to funding your business in a convenient and fast way would be that of hard money loans, though it has its caveats.
In any case here are some fundraising ideas to consider when organizing your project:
Prepare, Then Prepare Some More.
While you can utilize crowdfunding to help validate your fundraising ideas before being fully developed, your audience won't invest if your campaign comes across as half-baked. People generally aren't interested in campaigns that aren't likely to work, so it's not smart to use crowdfunding as a replacement for fleshing out your ideas properly beforehand.
Produce a Great Video.
Clicking through a collection of static images won't give visitors the full scope of your project the way video clips can. Commit to investing the time, expertise and resources needed, as they are labor intensive, and the lack of a professional video not only won't convince your audience to get involved, it may actually erode your campaign's credibility.
Make Your Media Page Work for You.
Don't rely on Facebook to do all the work for you. You have probably seen many of the most popular crowdfunding projects get press coverage, but if you don't have press materials for journalists to download and a solid website, that won't happen for you. Journalists will opt to promote other projects if they cannot find information about your project, and if you don't have high-resolution pictures to accompany their feature story.
Make It Personal.
Whether you are an up-and-coming startup or an established company, introducing your team and letting your supporters meet the personalities behind your project encourages people to get involved and be a part of your support team. 
Social Media Strategies.
Don't think you have to blanket social media with your presence, but keep in mind that the wider your audience, the better. Determine where potential supporter are likely to be located and which networks best suit your content and marketing strategy. Remember to customize your promotion for each platform through #hashtags and social media outlets such as Facebook, Twitter, Instagram, Google Plus, Pinterest, etc.
Appeal to Your Existing Fan Base.
Be clever about appealing to people who have already formed an attachment to your company, product or service. Tailor your projects goals and rewards to what your fans and supporters are familiar with and will identify with.
Appeal to Others.
You can pay special attention to your current supporters while also creating a campaign with broader appeal. One way to structure this is to create a reward scheme with a variety of different price points. While you may not be able to present physical rewards for every $1 donation, you can offer those pledgers a software package credit or early access to your product. 
Communicate Often.
Keeping your supporters and potential supporters in the loop is crucial to your charity fund raising campaign, whether it's good news or bad. While it is important to post regular updates on your crowdfunding page while your campaign is active, it's just as important to keep your backers up-to-date after the campaign has ended, ensure everyone who pledged receives what they were promised.
While there isn't any way to guarantee that your crowdfunding campaign is a success, you can maximize your chances by carefully analyzing the strategies and crowdfunding angles that have worked for others. As with any other business venture, your crowdfunding process starts way before your campaign kicks off and last long after it has ended.