by Chloe Hashemi, marketing consultant for film and video production company LAMBDA Films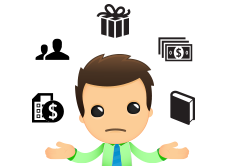 If you're considering outsourcing, the likelihood is you have been tempted by the attractive prices. The decision to outsource is often thought of as an economical way to run a business, and in some cases this is true; but not always. Just like with any major business move, you will need to weigh up the benefits and drawbacks, especially because once you enter into a contact with an external source, it is somewhat binding.
Pros:
Cost.
Yes, outsourcing still comes at a cost, but in the long-run the costs can be considerably cheaper. As "offshore outsourcing" is a favourable choice, due to cheaper labour in developing countries. Involving a third-party can also be cheaper because one less employee equates to less computers to purchase and sustain. Fewer computers mean less maintenance and electricity costs too. Also, as any seasoned business owner will be aware of, training new employees can come at a painful cost, especially when you are still at your start-up stage.
Focus.
Whether it is IT outsourcing, content development, recruitment, manufacturing, legal outsourcing, web design, or technical and customer support, involving a third party can place the core activities of your business in centre stage. If you have successfully made it through the first gruelling twelve months of start-up, you will be looking to see how you can improve your work process, and perfect it. The first year can be a rollercoaster in more ways than one, so the chance to focus on one core activity may sound like an idyllic situation. Additionally, if recruitment and customer support are tasks which have become rather time extensive, outsourcings could mean you can use time more efficiently, as you won't be training other people, or teaching yourself a process which you could hire an expert to do.
Quality.
Hiring the 'expert' also means you have the potential to enhance your service quality without having to train new employees. Essentially, the more efficient you are, the more competitive your business will be. With your in-house team dedicated to reaching your overall business objectives, you'll be able to get more done, in less time, and at a higher quality.
Technology.
If you outsource certain tasks you may have access to better technology as a result, especially if you are a smaller business, and cannot afford the state of the art models yet. Choosing an outsourcing firm though will provide you access to the updated software for the designated processes, as using this technology is integral to their business.
For example, Farnell Clarke, a small firm of accountants became a forerunner among accountancy practices in the UK, as they were one of the first to adopt KashFlow as its central software provider. They made the bold judgement to progress from the costly Sage packages that underpin most firms. Whilst Sage has led the accountancy market for many years, the emergence of the new technology gives accountants the opportunity to offer clients something new and innovative, which is also cost effective. KashFlow is Cloud-based accountancy software. Essentially, this means that it functions entirely online, with all data hosted by remote services 'in the Cloud'. Working exclusively online allows the employees of the firm, and their clients to access their management information from anywhere, at any time – as long as they have access to the internet.
Productivity.
Your quality will be at the forefront of your in-house work as outsourcing can increase productivity, as there are fewer tasks to worry about. Additionally, with more workers functioning from different locations and around the clock, each department will be responsible for their own workloads, and not be distracted by tasks which they are not 100% trained in.
Cons:
Control.
Inevitably, once you pass over your workload to someone who is not within the confines of your business, and does not directly share your company's values, you will lose a degree of control over the work that is produced and the services which are offered. Even though the products of outsourcing are still encompassed under your company's umbrella, you are not in 100% control of it.
Confidentiality.
Losing a degree of management control also comes with losing absolute confidentiality of the proceedings of your company, as well as running the risk of losing sensitive data which is your intellectual property to a third-party.
Communication.
Involving a third-party requires a degree of communication, which may not be straight-forward if you are partaking in "offshore outsourcing". In fact, if the third-party in question is based anywhere besides your own office, then you may need to relay the information required over the phone or email. This can often lead to delayed responses, or in some cases, errors because of miscommunication.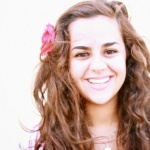 Chloe Hashemi is a marketing consultant for film and video production company LAMBDA Films, which is based in East Anglia, UK.