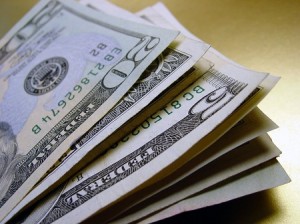 Companies that are growing to the point where they are doing business internationally face a number of considerations. Among the most practical is how to get currency transferred to another form, while saving the most money. With so many independent currency companies to choose from, not to mention conventional solutions like banks and Paypal, it can be difficult to find the best.
Nonetheless, there are certain earmarks which help separate the wheat from the chaff. These will help you find a company which could save your business thousands of dollars or much more.
If you have large or regular sums to transfer, you can't afford not to find the best company for this purpose. Here's what to look for:
Low, Variable Exchange Rates.
One of the best ways to find the company that works best for your needs is to call them. Take a couple of hours one day, lay out the contact numbers for 10 different currency transfer companies, and call them all about their rates. The reason you want to do this on a single day is so that you can compare their rates at a given moment. In addition to finding out who has the most beneficial rates for the amount you have to transfer, also see how much the rate will be discounted if you send even more money. Through these answers, you'll be able to see which company will be the most affordable, today, and as your business grows.
Ask About Rate Locking Features.
The best companies keep your business by working with you to lock down the best rates. They usually do this with some combination of a dedicated agent – such as offered by Baydonhill – who will always be the one you contact by email or over the phone, and automated rate setting tools, like spot and forward contracts. Make sure these are offered transparently from the start, and take advantage of them to secure excellent rates when or before you need them.
Look For Low Fees.
Fees are surprisingly variable, company to company. Therefore, you've got to find the best, and also pay attention to how the fee might change if you were to send a different sum. Many companies offer a flat rate fee structure, until you cross a certain threshold, at which point the fee is waived or discounted. Others take a specific percentage of any amount. Some companies will be more affordable for small transfers, while others will make themselves most affordable for large transfers. Know what you're looking for and take the time to find it.
There are many top finance blogs devoted to identifying excellent money transfer companies. But it is best to do your own research and negotiate the best possible deals for your business. By doing so, you'll learn the industry and won't be taken by surprise if you run into a less than ethical company. In general, the best companies are friendly and transparent. They are forthright with their rates, terms, and fee structures, and they are willing to work with you to get your business. Find one of these, and you'll be able to transfer money for your business with excellent rates for many years.