by Tony Tembunde, director at Network-Guarantee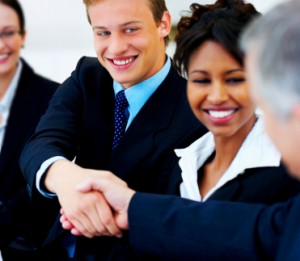 When it's time to purchase network hardware — such as routers, servers, switches, security solutions or wireless support hardware — you'll have a few decisions to make. You'll need to select a brand, decide whether to purchase refurbished or new hardware and choose whether to buy directly from the manufacturer or from a reseller.
Many technology purchasers choose to buy from a reseller because doing so offers several advantages. Not only can you typically find a more competitive price on the hardware you seek from a reseller, you can also access additional services beyond the hardware.
But if you're in the market for hardware, how do you know what to look for in a reseller? What's the best way to determine which one is right for you and your company? Here are three tips that can help:
1. Look for a money-back guarantee and warranty.
It's important to make sure the reseller you choose stands behind the products they sell, whether you select refurbished hardware or buy new products. When researching potential resellers online, make sure the company offers a 100% money-back guarantee, and check into the types of warranties they offer on the products they sell. Reputable resellers who offer quality products will generally provide a 100% money-back guarantee as well as product warranties.
2. Make sure the reseller specializes in the hardware brand you want to buy.
Network hardware isn't generic. Different brands have unique qualities and operating components. Some resellers offer products from a range of major manufacturers, including Cisco, Juniper, Northerly, Sun and HP. Others specialize in one brand only. Buyers generally get better service when they choose a reseller who specializes in a single brand. It's better to work with a reseller who has in-depth knowledge of one brand than a reseller whose expertise is a mile wide and an inch deep.
3. Partner with a reseller who handles issues quickly.
Since network operations depend on the products you add to your infrastructure, it's crucial to make sure you buy from a reseller who will provide an exceptional customer experience. Look for a reseller organization that is a registered partner with the OEM. That way, you'll be assured of getting a quality product. Also make sure the reseller offers robust customer service. It's important to find a reseller with trained experts on staff who can resolve any issues and answer questions quickly.
When it's time to add to your network infrastructure, choosing the right hardware reseller is a critical decision, and it's a large and competitive marketplace, so there are many options available. Product quality is a top concern, so make sure your reseller offers a guarantee to ensure your satisfaction, and look for a reseller with special expertise in the brand you choose as well as one who will provide excellent customer service. When you find a reseller who fulfills these requirements, you'll be well on your way to establishing a productive partnership — and getting the products you need to keep your network going strong.
Tony Tembunde is Director at Network-Guarantee, a company that works closely with customers worldwide to define business requirements and provide the IT hardware and expertise companies need to succeed. Tony launched Network-Guarantee Ltd. during the global economic downturn several years ago, recognizing that people needed affordable solutions and products more than ever to overcome economic challenges. Tony leads strategy and operations at Network-Guarantee, driving global expansion.