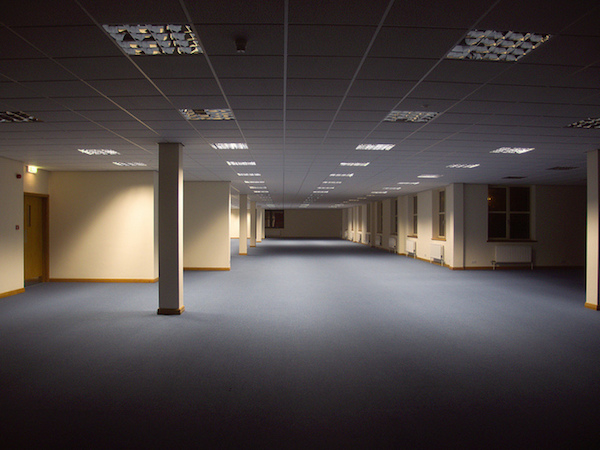 by Andy Roe, General Manager of SurePayroll, Inc.
As a startup founder, choosing office space is easier said than done. You need somewhere to hang your hat, but at the same time you can't make a quick decision and hope for the best. You have to consider whether the space is functional, affordable and advantageous for attracting business and talent.
Answering these questions will ensure that you are on the right track:
What kind of company do you want to have?
Even an early stage startup should start developing a culture. The look and feel of your place of business will help feed that culture. So think about things like whether or not you want an open feel, private meeting spaces, bright colors or room for other elements that might facilitate your business.
Is there enough space?
Often to get an office that's affordable, it will have to also be small. But you don't want it to be so small that you're bumping elbows with your partners. If that's the case, you might as well have just stayed in someone's basement or garage.
If you're going to pay for space, make sure there's enough of it that it's an advantage in growing your business.
Are you aware of all the costs?
Most startups don't have money to burn. Instead, these companies need to spend their cash wisely. Renting a top notch office space in a downtown area may sound like a great idea, until you realize the impact it has on the company's finances.
In addition to rent, consider other costs. These can include but are not limited to utilities, moving expenses, and renovations (even if they're paid for by the building, they could interfere with your work).
How convenient is the location?
It is easy to get so caught up in the numbers and amenities that you overlook this very important point.
Just the same as buying a home, when leasing office space location is extremely important. The office should be accessible to both employees and prospects, as some are not willing to travel to certain areas to work or meet with you. Keep in mind, too, the population of your location. If there's a large swath of people living on one side of town and you're on the other, you might be missing out on a valuable talent pool.
It's also your business, and one of the advantages of owning your own business is you get to choose where to go to work every day. If being close enough to get home at a moment's notice or picking up your kids from school is important to you, don't sacrifice that.
Other Questions to Address
Here are some additional questions to address:
How long does the lease last?
Is there enough parking for you, your employees, and visitors?
What happens if you need to break your lease before it expires?
Who are you neighbors? Are there other businesses you could possibly partner with or turn into customers?
Your startup is your baby, and your baby needs a place to grow. By answering these questions, among others, you will be in a better position to choose the right office space for your company.
Andy Roe is the General Manager of SurePayroll, Inc., a Paychex Company. SurePayroll is the trusted provider of easy online payroll services to small businesses nationwide. SurePayroll compiles data from small businesses nationwide through its Small Business Scorecard optimism survey, and exclusively reflects the trends affecting the nation's "micro businesses" — those with1-10 employees. You can follow Andy on Twitter @AndrewSRoe.