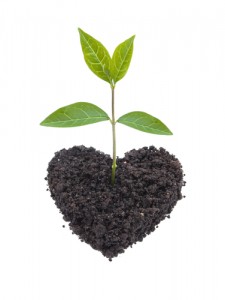 Do you run a small business? If so, you will no doubt in your mind that selling your wares is harder these days than it once was. In the past decade, many people and corporations made a lot of bad financial decisions. As a result, a lot of companies and financial institutions went bust.
Still, some firms must be doing something right because they are still active and making a profit! As you're reading this blog post, it's likely that you are one of this century's success stories. But, what happens if you've reached a financial plateau?
You might be wondering how you can grow your business to become more successful. Today's article will show you ten simple ways to expand your business empire!
Here is what you need to know:
1. Sell on the Internet.
Billions of us around the world go online to buy goods and services each day. The Web makes it easy, quick and convenient to get the things we want without leaving the comfort of our homes.
If it hasn't already, your firm should set up an ecommerce website and start selling online. There are many benefits to doing so, such as reaching international customers. Another is increasing brand awareness. And, let's not forget that it's a simple way to grow any small business!
2. Open a retail store.
Perhaps you already sell your wares on the Internet but don't have a physical store. If that's the case, it's worth opening up some bricks and mortar premises.
Most business owners feel that it's better to sell online than from a retail store. But, some companies have proven that it's possible to do both! Yes, the Internet makes it easy to buy stuff. But, what if you sell products like clothing? Your customers might want to try items on first before buying them.
3. Set up a franchise.
Are you a successful company? Is there lots of interest from people that want to buy it? If so, you will want to keep ownership of your business. After all; it's your baby! Still, there's no reason you can't offer franchise opportunities.
People offer to buy companies because they see the value and potential of doing so. But, some investors may want to help you expand your business in exchange for a return. Franchises offer entrepreneurs a brilliant way of doing that!
4. Get a business loan.
Sometimes you'll find that there just isn't enough profit available to fund growth plans. The easiest way around that problem is just to take out a business loan! Your first port of call should be your bank. But, what happens if they don't want to help you?
Some banks don't want to lend out any money, believe it or not. The good news is there are other firms that will offer a business cash advance to your firm. It's worth investigating the market to find a suitable lender for your needs.
5. License your product to other people.
Do you manufacture products? If so, other firms may feel they make a good fit in their product lineup. But, they would rather stick their branding on it than yours! It happens all the time in the business world.
Licensing is a lucrative way to expand your business empire. You can charge other companies a fee for using your products and adding their name to it. That way, it's a win-win situation for all involved!
6. Work on projects with other businesses.
Sometimes it's better to join forces with another company than to compete against them. There are plenty of ways that such an arrangement can be of mutual benefit to all concerned.
Let's say that you run a business building high-end TVs. You could team up with another TV builder to enhance their product range. They could use your technology to do so, under license, of course! Few companies stay in business that have 100% exclusive rights over their products. It makes better sense to share your wares with others – for a price!
7. Diversify your products and services.
Let's stick with the TV manufacturer theme. You could diversify and sell products like DVD players and home cinema systems. Businesses tend to make bigger products if they can offer complementary items.
In other words, your customers won't go elsewhere to buy the other things they need! Diversifying is also a good way to learn which products and services offer the best profits. You might discover that your "sidelines" make better money for you than what you usually sell!
8. Expand into other markets.
I've talked about how the Internet can help you reach an international audience. But, what if you only target a particular niche market? If that's the case, you ought to consider targeting other markets too.
For instance, you might only sell your products and services to the retail market. You could also target other businesses, local government agencies, and even charities too. It's worth researching which markets could offer you the potential for expanding your firm. That way, you don't have to rely on just one niche.
9. Buy another business.
There's no point reinventing the wheel! If you've got your eye on a product that another company makes, it could make sense to buy that business. Yes, it means spending money. But, it's worth doing if it means you could double or even triple your turnover and profit!
To save on cost, you may wish to target a company that's got poor management. That's because it's likely they might be on the brink of bankruptcy! For a cut-down price, you can turn things around and make it as profitable as your company.
10. Outsource some of your business functions.
Do you spend a lot of money on certain functions within your organization? If so, you could save money by outsourcing to external companies. For example, outsourcing your HR department is cheaper than hiring people in-house.
Thanks for reading today's article. I hope you'll find the points in it useful for your company!