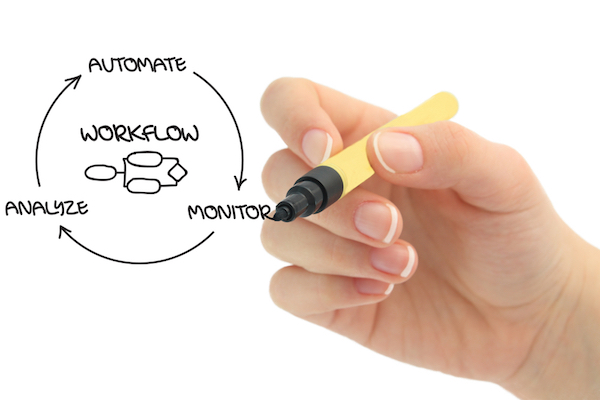 By Jennifer Tuohy
Starting a small business is no easy task, especially a business that requires a physical presence, either in terms of a storefront or an office. Start-up costs can be huge, including installing essentials like lighting, security systems, HVAC and electrical systems to support your business.
Give yourself and your company an edge (not to mention a little flair) by considering some of these "smart" gadgets as alternatives to the traditional infrastructure.
1. Ring Video Doorbell.
Small business owners can't always be at the office, but wouldn't you like to always be there virtually? The Ring Video Doorbell, a Wi-Fi enabled, HD video doorbell, lets you see and speak with visitors from anywhere in the world by streaming live audio and video of your front doorstep. It's perfect for when an important client shows up unexpectedly or that repairman who promised to be there yesterday chooses your first day off in a month to show his face. Additionally, the Ring doesn't need to be "rung" to activate its video; motion sensors detect movement up to 30 feet, allowing you to know what's going on outside at any moment.
2. TCP Smart Lighting.
Remote control lighting is a smart choice for both energy savings and convenience. In a retail space, good lighting is key. Being able to control individual energy-saving LED bulbs remotely from an app means you can easily leave a window display illuminated at night, or the lights above your workstation burning brightly when you're burning the midnight oil, with no need for the expense of separate switches and wiring.
There are a lot of smart lighting solutions on the market, and it's worth doing the research to find one that fits your situation best, but you can't beat TCP for bang for your buck. With bulbs that last over 20 years starting at $20, the system only requires one "gateway" (the device that allows you to wirelessly control the bulbs) to accommodate up to 250 bulbs — more than twice as many as its competitors. TCP also offers two different levels of white light in its bulbs (daylight at 5000 Kelvin and Soft White at 2700 Kelvin), providing the flexibility to light up different areas of your workspace at different strengths. Once connected, your lighting can be controlled by any computer, tablet, smartphone, or connected remote control, eliminating the need for additional dimmers, timers and wiring. Pair the bulbs with a Wink home automation hub ($50) and you can set up automated rules and shortcuts, meaning you need never worry about switching on a light bulb again. That's one small thing off your To Do list each morning!
3. Lyric Programmable Thermostat.
Smart thermostats make a lot of sense in a shared environment such as an office or shop. The learning abilities of some of these devices promise to keep the temperature at the perfect comfort level at all times, including adjusting themselves to energy saving mode when the space is unoccupied. There's no need to lock the controls behind a box! The feature of the Lyric that makes it especially good for a small business over its competitors is geofencing. The Lyric will automatically adjust based on your smartphone's location to optimize savings and comfort. When you leave, it will set to away and when you are arriving it will ensure the temperature is at your desired level.
Install the Lyric app on your employees' devices and when the last man standing has left the building, the system will automatically adjust to save you energy and money. You can also program shortcuts to jive with the more predictable events in your workspace, and choose to let the geofencing override them (or not).
4. Nest Camera.
The Wi-Fi enabled camera has long been a no-brainer for the small business owner who wants to keep an eye on the shop when he or she can't be there. The leader in the field for a long time was Dropcam. This brand new product, the Nest Camera (pictured right), is the next generation of Dropcam, updated since it was purchased by Nest.
It's easy to set up — just plug in the power cord and download the Nest app and you can securely stream 1080p HD to your phone in under a minute. The camera offers night vision, talk and listen capability, zoom and the app will send you activity alerts on your phone. A new magnetic base means positioning and repositioning the camera for the best vantage point is a snap, and the swivel head means you can angle the camera in more directions than its predecessor.
The Nest Camera offers live web streaming through Nest Aware cloud-based DVR service, which requires a monthly subscription ($30) to record and store video. The software also allows you to set activity zones, so you can ensure you receive alerts for just the areas you want, helping cut down on alert clutter.
5. Kidde Wireless Combination Smoke, Fire and Carbon Monoxide Alarm
Smoke alarms are a must in any space, but the traditional device requires someone to be in earshot for them to be most effective. This smart smoke detector from Kidde wirelessly connects with its counterparts—if one alarm sounds, all interconnected units will sound. But the real smarts come when paired with a Wink Home Automation hub ($50). When the alarm goes off, a notification is sent to your smartphone or connected device of your choice, so you can be sure your business is safe, wherever you are.
6. Leviton DZR15 Connected Outlet.
The connected outlet is a relative newcomer to the home automation space, but it essentially cuts out the middleman, allowing you to turn devices you already own into smart devices, or at the very least, remotely controllable devices. For a small business, consider installing these to switches in place of standard outlets to connect your computers and printers, so you can have remote control over them, allowing you to shut them off from anywhere.
The DZR15 allows you to plug in and control lighting and motor appliances. Depending on the types of equipment your business needs, these smart plugs could be real game changer. As a Z-wave device, the DZR15 it is compatible with any Z-wave protocol compatible hub, such as the Wink hub, allowing you to create shortcuts and rules to control your electronic devices seamlessly.
Conclusion.
This is just a sampling of products that employ the Internet of Things—devices connected to the web—to help your small business shine in this competitive world. A fully automated "smart business" can offer many time saving, energy saving and innovative customizable solutions to help your start-up launch with a bang.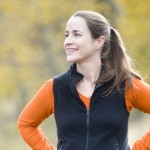 Jennifer Tuohy is a tech and gadget geek who provides tips for The Home Depot on how to use smart gadgets to create a  "smart business" that will save some time and money.   Check out homedepot.com to find the home automation products that Jennifer talks about in this article.