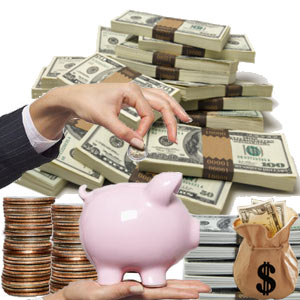 If you're the owner of a small to medium sized business; also known as an SME, then it's likely that costs are at the forefront of your mind on almost all occasions. When you start a business, even if you get a loan from the bank, it can be surprising how quickly money 'disappears'; especially if you have to pay for rent, staff members and equipment. So, how can you go about keeping these costs down? Well, one option is renting the equipment you require, lowering your upfront costs.
Here we look at how renting your assets can control start-up costs:
Why Renting Assets Keeps Costs Down.
By renting your assets rather than buying outright, you'll lower your initial costs, meaning that the money you've been loaned won't be immediately sunk into the ground.
This is an ideal solution if you're a small start-up business that doesn't want large overheads and debt, as it will free up your cash flow for if you need it. By renting, you still get all of the equipment you need but you're able to spread the cost.
Additionally, you can also use renting as a short-term solution. If you need the equipment you're using regularly then you'll be able to buy outright when you sell your products and, if you diversify your products you can change your machinery without the need to sell.
What Types of Things Can I Rent?
No matter what type of business you're running, it's likely you'll be able to rent assets. Even the simplest things like card readers are available to rent online from somewhere like Card Cutters. While, if you work in manufacturing, there are hundreds of sites where you can rent machinery.
If you are renting, however, ensure that you cost it up. If you're renting multiple items, as you may be, then the rental rates can become high. Ensure that you plan carefully to ensure that it remains a cost-effective solution. It's easy to get carried away and rent more than your business needs; which ultimately costs you money.
To conclude, renting is definitely a good option for your start-up business if you're looking to keep costs down, as it prevents large upfront payments which can hinder your cash flow. By saving money upfront, you may safeguard the future of your business and, as your business grows to be on an even footing, you may be able to buy outright from your profits, so it doesn't have to be a permanent solution. Make sure you choose the option that's best for your business.