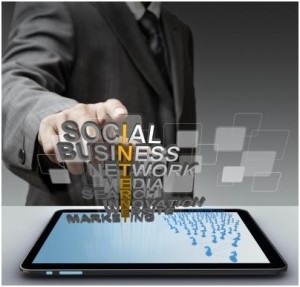 As a small business, digital marketing is perhaps the sharpest tool in your arsenal. It's an affordable way to reach out to new customers, and ensure the old ones keep coming back. You can do it all from your computer, and manage your digital empire. There are lots of components here, but you'll find they all work together in harmony.
The essence of digital marketing is balancing your various online platforms. Whether it's your website, social media pages or advertising, they must all work together. Digital marketing is an ongoing process. Keep learning, keep adapting, and keep setting new goals.
If you're new to the game, welcome to our quick guide. In it, we'll show you the five essential parts of your digital marketing plan. It's your first step to getting your startup off the ground. From here, you can research further, but it's important to understand the big picture. Let's take a look:
Content.
Content could be anything from blogs to videos to viral images. It should form the heart of your digital marketing strategy. Hosted on your website, content is the sun in your digital marketing galaxy. Each of the following aspects revolve around it. Without good content, you can't form a social media strategy. You can't target your search engine optimisation, and it's tricky to advertise. Start by creating powerful, compelling content that relates to you and your product. Make it irresistible and shareable.
SEO.
SEO stands for search engine optimization. This practice is all about getting your website on the front page of Google. If you want your business to succeed, you need customers to find you! SEO all starts with relevant keywords that describe your site and product. Put them in your headers and throughout your content. Google is actively looking for them, so make it obvious. The other aspects of SEO are all about getting your content out there. Create a steady flow of traffic and lots of links back to your website. Google ranks sites that are popular and respected.
Social media.
Facebook, Twitter, Instagram et al still confuse marketing managers! These platforms are seriously powerful. If you need help here, consult a digital marketing agency. They'll help you devise a compelling social media strategy. First of all, they allow your content to spread and reach new audiences. It's a free way to advertise and extend your reach. Secondly, it allows you to build a loyal, devoted community of customers. You can keep them interested with free offers and regular communication. Use social media to connect with your customers and share relevant content with them.
Email.
Email marketing is still the best way to reach out directly to your customers. You can reach right into their inbox and connect with them individually. No other platform lets you do that. Craft personalised email updates with relevant content and exclusive offers. Don't overdo it here! Use it as a gentle reminder that you're there when they need you.
Digital marketing is a tricky beast, and it is constantly evolving. Implement these core foundations and build from there. Good luck!