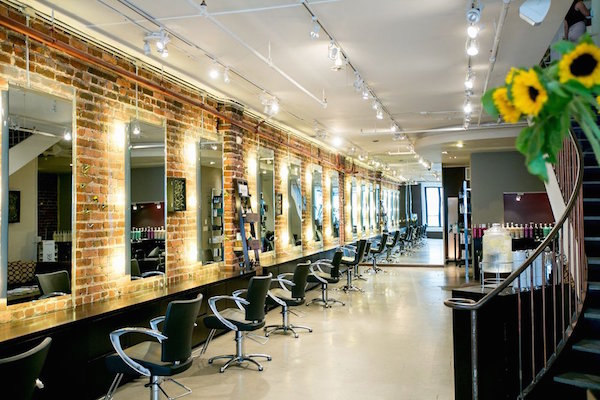 Thinking of launching your own salon? Then it's likely that you've got countless ideas and problems swirling around in your head. Of course, launching your own business is a big decision, and one that should never be taken lightly.
It's near impossible to consider absolutely everything before your business begins, but you have to plan accordingly to make sure that you have almost everything covered. As long as you consider the main points, your business will be adaptable and stable in times of trouble. Here are three areas you simply have to consider before you launch your salon.
Location.
This may seem basic, but the location of a salon is highly important. If you're a non-appointment based salon then high footfall is vital to your business. However, footfall often comes at a cost in terms of rent. If you're paying high levels of rent then this in turn feeds into the amount you'll have to charge per haircut in order to make the necessary profits.
So, consider your location carefully. Town centres are ideal as they provide high levels of footfall, but at a price. Locate out of town and your rents will be lower, but so will footfall. This means you'll likely have to spend more on advertising.
Client Information.
Secondly, consider how you'll store your client information. The days of old-fashioned pen and paper are well and truly in the past, so it's well worth considering some form of management software.
By centralising all of your information on a database, you'll be able to retain all of your client information both for marketing purposes (if you send a newsletter or promotions) and also their personal hair choices – colour of dye, allergies etc. This will also help you boost the professionalism as you won't have to ask for repeat information from regular clients.
Staffing.
Finally, consider your staffing. If you're only starting a small salon then you may be able to open with just yourself, but if it's a larger place, you may need more staff members. If so, consider the value of getting an apprentice or someone undergoing training. Although qualified hairdressers provide good results, they're also incredibly expensive for a startup. If you have the capacity to train someone as you go, then it'll be far cheaper while improving your capacity.
So there you have it, three key considerations that you need to address before you open your salon. Of course, there are hundreds of others, too. But these three are major and, by addressing these in detail, you'll be able to adapt as you go, knowing you have the main bases covered.
[Image credit: Patrick Evan Hair Salon]