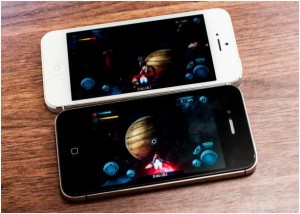 TV, tube or the box as some may call it, has worked like a magnet for adults. There have been TV jokes on adults because some feel an average adult person does only one thing after coming back from work – watch TV.
An average person does spend quite some time in front of the television. As you can see from the data below (Source: Nielsen), an average adult watches media on TV more than any other device. Comparatively, while those between 35-49 and 50+ spend more time watching TV, the millennials (those between 18 and 34 years of age) spend the least amount of time watching their favorite game or reality TV show.
Why is This?
The data indicates that though millennials watch only 22 hours' worth of transmission, they make up for it on their smartphones. According to Neilsen's data, millennials lead the smartphone area. They spend as much time on digital services as they do on TV. Millennials love their media on their smartphones.
TV still outweighs the smartphone in terms of usage while radio makes the competition look pale because of its availability in cars and smartphones.
In terms of frequency, it turned out smartphones are indeed used more in an average week compared to TVs and radios across all adult age groups. If you have a smartphone, you are more likely to check it out every day for a number of things compared to TV or any other media.
An average American adult uses a smartphone at a weekly average of 5.9 days. With smartphones first and then the tablets, use of PC has also gone downhill with an average of 4.3 days a week.
But those youngsters in their twenties love their smartphones twice as much as others adults do. They spend more than nine and a half hours on their phones compared to adult average of five and a half. And as more and more digital video streaming options hit the deck, live TV is getting even more old-fashioned. Increasing penetration of smartphones is resulting in popularity of on-demand video applications.
With the rise of smartphone, the average viewing daily time faced a full fifteen minute decline and went from 5 hours and 10 minutes to 4 hours and 55 minutes. Shows that are recorded on digital recorders to be viewed later have also seen a minute rise, going up from 34 minutes a day to 35 minutes. All this in just a year.
Conclusion
The data clarifies that the new generation, adults aging between 18 and 34, prefer use of smartphones compared to TV and other devices. They spend more time on their phones and less time in front of live TV. And it makes sense because mobiles and smartphones offer on-demand TV, social media, messaging, video calling and tons of apps compared to TV's scheduled programming.
This post is provided by Telemart – One of the largest consumer electronic marketplaces in Pakistan, deals in all kinds of mobiles including Samsung, Iphone, Huawei. They also provide laptops from top manufacturers like HP, Dell, Lenovo and Apple.