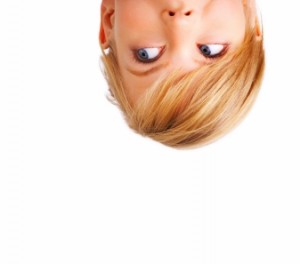 Your first year of managing a start up business can be extremely difficult. It's difficult because you must address so many issues at the same time. An entrepreneur must oversee employees, manage finances and keep customers happy. Your work in year one can make or break your business.
Operating efficiently.
To grow your business profitably, you must be efficient. Say, for example, that you own a landscaping business. How do your grow from 20 clients to 100 customers? How can you manage a 500% increase in sales without increasing costs by 500%?
Smallbusiness.chron points out that successful companies create structure. They do this by implementing standard operating procedures (SOPs). Your company should document any routine task you perform and add that task to a procedures manual. When people need to perform that task, they refer to the manual.
Say, for example, that the landscaping firm needs to provide job estimates to customers. The procedures manual ensures that the same process is used for every estimate. Using the manual saves labor hours and expenses each time the routine task is performed.
Managing cash flow and credit.
Every business exists to generate a profit. However, an entrepreneur needs to effectively manage other areas of finance to succeed. No business can operate for very long without generating sufficient cash inflows from customers. Fortunately, there are tech tools to manage this process.
QuickBooks online is an accounting application to manage your business. QuickBooks can generate reports based on your accounting transactions. You can use these reports to manage cash and plan your spending.
An entrepreneur may also need access to credit. It's important to establish good credit by borrowing money and paying it back on a timely basis. Your lender will report this activity to credit bureaus.
Understanding credit bureaus and what they do can be confusing. Some people have the misconception that credit bureaus are quasi-government agencies. In reality, they are private companies that collect and report credit activity to lenders. Building a good credit history will allow your business to borrow money at a reasonable interest rate.
Beating the competition.
Perhaps the most difficult challenge in the first year of your business is competing for customers. To succeed, you need a strategy to differentiate yourself from your competitors. Once you find customers, you need to maintain those relationships to keep them coming back. Entrepreneur Magazine lists some tips to help you beat the competition:
·  The expert:
The magazine makes the point that your position in the mind of the customer is critically important. If you position yourself as an expert, you may be able to attract clients. This approach may be more effective than spending time "chasing" customers who simply view you as someone providing a product or service.
·  Improve on an idea:
Many successful companies find an idea that's working and make it better. If people are already buying the product, they may be attracted to a better version of the product. Uber, for example, has tried to improve on the taxi service industry. By using technology, Uber has been able to reduce time it takes to get a vehicle to the customer.
·  Create fans and get referrals:
It's much easier to grow a business if you get referrals. A person is more likely to do business with your firm if someone they trust gives them a referral. To get those referrals, you need satisfied customers to talk about your business. Focus on great customer service to generate referrals.
Many businesses succeed after they make it through a challenging first year. Use these tips to operate efficiently and beat your competition in year one.