by Mark Halstead, partner at RedFlagAlert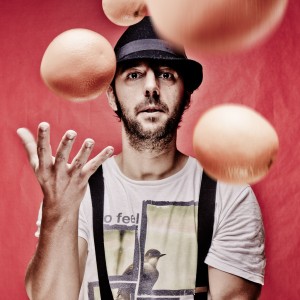 There is a lot that can happen beyond your control as an entrepreneur but here are four common pitfalls that it's important to avoid if you're aiming to take your business from inception to sustainability and on to real success:
1. Failing to prepare.
There is a lot to be said for seizing a moment and learning quickly from your mistakes when it comes to starting up a new business. But it can also be crucial for entrepreneurs to commit time and effort into preparation and to being as ready as possible for what's in store before launching.
At some stage you will need to take the plunge and get going if your startup is to stand a chance of success but time spent researching and preparing in advance can also prove invaluable. If nothing else you should at least take the time to look closely at who your target customers are, who your competitors might be and what you will do that's different in preparation of launching a new startup.
2. Taking on too much debt.
Having a real belief in the potential of your business is vital as a startup operator but that shouldn't translate into taking disproportionate risks or saddling yourself with debts you've no way to pay off. Securing a loan or any form of funding can be tough but it isn't an end in itself. In fact, in many ways, it is just the beginning of the story and it's important to be realistic about whether or not a particular financing arrangement really represents good value for your business.
A lot of startups take on debt they eventually can't afford to service or pay back and the result can be a damaging lack of flexibility. It is generally only sensible to borrow money for specific purposes rather than to simply borrow as much money as possible.
3. Getting too little help.
Starting up a business can be a lonely process at times for anyone leading the endeavour and looking to get a startup off the ground. A desire to work hard and to do whatever it takes to make progress is a prerequisite for success but it's important to realise that you don't always have to do everything yourself.
Being able to delegate can be crucial in the context of creating a startup because there will be times when tackling every problem or taking on every challenge alone is not feasible. Conversely, an inability to let go or to accept help when you need it can be very counterproductive and can often lead viable startups down a path to trouble.
4. Getting too much help.
While it's often vital to delegate effectively and at the right moments in order to take a new company from startup to sustainability, it is important too that your business doesn't take on too many employees too soon. In short, the merits of every hire ought to be carefully considered and the employee should only be taken on if they are able to contribute in tangible ways to the development of your business.
Knowing who to hire and when isn't easy for any startup but getting it wrong and taking on too many new people too soon is another common cause of startup failure and one that's always best avoided.
Mark Halstead is from RedFlagAlert, part of the Begbies Traynor Group, and is now in his 10th year with the business. He's worked at companies across the financial services industry and is a fellow of the Institute of Sales and Marketing.