5 Things Your Startup Needs To Consider To Save Money Long Term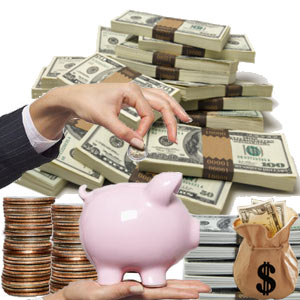 Starting up a new business can be an extremely exciting prospect; but you can never make it successful without a firm plan. Many entrepreneurs witness business failure within a short period of time due to their failure to plan effectively. According to the rules of business management, every single consideration you make on your product may affect its cost. In order to curb the total cost, there are many cost reduction strategies that can be implemented at any stage of your startup business, and can have a real effect on your bottom line.
Here are 5 things your startup needs to ensure you save money long term:
1. Cut down on printing costs.
Printing costs may make up a large portion of your business expenditure, especially if you utilise print marketing. It is reasonable enough to think twice before your print. Go paperless by sending important documents, invoices and salary slips through emails. Leave only important contracts and legal documents for printing and save on printing costs. You may also reduce printer ink costs by finding online deals or find out whether buying them in bulk could be lighter on your pocket in the long-run.
2. Reduce energy bills.
The best way to reduce expenditure long term within your business is to reduce your energy bills. Whether you have a large office space or warehouse, you can reduce your energy bills by installing large windows that allow daylight to enter the rooms. It will save a lot of energy used in high wattage bulbs. Proper insulation of windows will maintain cooling and heating for a longer time and reduce costs. During nighttime, you may invest in energy efficient light bulbs that do not require too much electricity. Always check you're on the right energy tariff for your needs, and compare providers to see if you can get a better deal for your energy.
3. Look at communication costs.
Another way to ensure cost effectiveness within your business is to reduce communication costs. There are plenty of online tools available now that operate with little or no charge and are much faster than traditional means of communication. All you need to have is a good Internet connection. Use emails and online chat platforms such as Skype for instant contact instead of the telephone. You may also use Skype and other web conferencing websites to connect with almost anyone in the world without paying a penny.
4. Stop wasting money on unnecessary promotional goods and online subscriptions.
Proper marketing is essential with any startup, but wasting unnecessary money on supplies like t-shirts, mugs and other goodies having your business name/ logo is a complete waste of money. They may make you feel great but are unnecessary. Online subscriptions, which are of no use to your business, may also cost a lot of money yearly. Simply advertising and connecting on social media can have a great effect on your sales, without costing you a penny.
5. Limit staffing.
Having more people in your business may make it seem like you've made it, but you should be careful about over recruiting Always hire staff only when required. Extra staff may waste a good deal of money, especially if they're not required all the time. If possible hire contractors for a short period of time or consider hiring freelancers who are willing to work on a per-project basis.
These 5 ways to reduce cost within your business could mean the difference between long- term success and spiraling debts. It is advisable to make a business plan before your business gets off the ground and considering the above tips could ensure your business plan is one that will see you make a great success of your startup.

Young Upstarts is a business and technology blog that champions new ideas, innovation and entrepreneurship. It focuses on highlighting young people and small businesses, celebrating their vision and role in changing the world with their ideas, products and services.