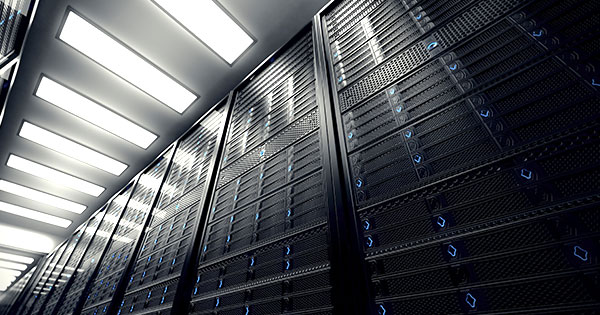 by Greg Rockwood, community and PR manager at Softsys Hosting
It is not an easy decision to choose a correct control panel for your web hosting account – particularly when you have several options available in market. A few popular control panels that have the most market share are as follows:
1) WHM / CPanel – Supports Linux OS – CentOS only.
2) Plesk Panel – Supports Linux + Windows Server.
3) WebsitePanel – Supports Windows Server only.
4) DirectAdmin – Supports Linux only.
5) H-Sphere – Supports Linux & Windows Server.
While pricing is not the only factor that is considered for choosing a right control panel, let us take a look on a few important aspects to consider while choosing the right panel which helps you in mitigating your hosting management. You should specifically ask yourself the below questions:
1) Are you going to use your hosting environment for reselling hosting?
If you're going to resell your hosting and are planning to have your own clients, you should consider these important features below as they will be crucial for your operations:
• Ability to create sub-users.
o This helps if you have multiple users who will be managing your account (technical staff, etc).
• Ability to create custom hosting plans.
o This helps if you are going to resell hosting by creating your own hosting plans as per your business model.
• Does it provide direct user level access so that your end users can manage their hosting accounts themselves?
o This helps in having the end users to perform most of the tasks themselves without getting in touch with your technical staff.
• Does it have appropriate API so that you can integrate it with front end billing system like WHMCS, HostBill, Blesta, etc?
o This helps in streamlining the operations with creating / modifying / suspending / terminating accounts in automated manner.
In addition, you should also consider that all features in point 2 below are also supported.
2) Are you going to use it just for hosting your own websites?
If you're just going to use your server for hosting your own websites, you can ignore features mentioned in the point 1 above. However, below basic features should be available for easy operation of your server:
• Does it support your preferred web server (Apache, IIS, Lightspeed, etc.)?
o Having complete support of web server helps in managing all fine level of settings through web based environment without the need to login to your server and make changes from there.
• Does it support your preferred database server (MySQL, SQL Server 2008 R2 / 2012, etc.)?
o Efficient support of a database server is required so that you can create / manage database from panel along with performing your own backups & restoring databases.
• Does it support your preferred mail server (SmarterMail, MailEnable, etc) with all features like creating users, forwarder setup, email alias, anti-spam features, etc.?
o This is helpful since most users interact with emails a lot and they prefer to manage their email accounts / settings themselves.
• Does it support installation / configuration of SSL Certificates?
o This is an advanced setting which helps in installing / managing the SSL certificates right from the web-based panel to avoid any glitches while manually installing certificate from the server.
• Does it support third party add-on integration like CloudFlare, etc.?
o In case you plan to use such add-ons, an integration with the control panel helps so that end users do not need to manage from multiple panels.
• Is the panel actively developed with updates / security features? This is important to ensure that your panel remains completely secure & stable which in turn helps in stability of your own server.
o Considering that there are quite a few security issues arising very frequently, it is of utmost importance to ensure that your control panel is in active development and all issues are promptly attended to ensure an absolutely secure hosting environment.
Greg Rockwood is a community and PR manager at Softsys Hosting, an established company providing quality and affordable Windows and Linux VPS hosting services for online businesses of any size.