By Dr. Karen Reddington, President of FedEx Express, South Pacific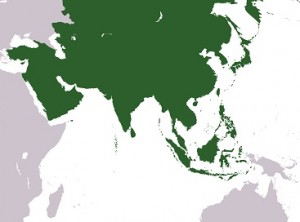 One of the many consequences of the booming digitisation of our world is a quantum shift in the retail market from offline to online. In fact, the online retail market was projected to exceed US$1 trillion in key markets globally in 2014 by Forrester[1].
Growing armies of consumers are using increasingly powerful devices and flexible payment methods to not only shop online, but to do so from merchants beyond their home markets. This emerging trend for cross-border e-commerce has its roots in consumer desire for better deals and an increasingly array of items, and represents a huge opportunity for businesses, in particular small and medium-sized enterprises (SMEs).
But that's not to say challenges don't exist for merchants looking to tap into this lucrative trend. To find out more about cross-border e-commerce and its impact on SMEs in particular, FedEx commissioned a study to evaluate what is accelerating and slowing these buying and selling behaviors from both sides of the transaction.
It reveals a reluctance among online shoppers in APAC to buy directly from the websites of SME online retailers. In fact, over half (57%) of APAC respondents ranked this as their least-preferred business type for cross-border shopping, ranking it below multi-brand online marketplaces, brand or manufacturer websites and bricks-and-mortar retailers*.
Of those, 46% said their hesitancy stemmed from the difficulty in verifying the seller's reputation or trustworthiness—compared to a global average of just 21% who harbored this reservation**.
Consumers across APAC are concerned about high shipping costs (52%) and fake or inferior products (46%) when making an online purchase from another country*.
Despite this, consumers in APAC spend significantly more on cross-border shopping than the global average, spending an average of US$347.87 annually compared to US$300.10 globally. Only North America spent more (US$368.21), while consumers in EMEA and Latin America spent significantly less than the average*.
For SMEs these challenges present a unique chance to nimbly adjust merchandise to provide goods that international shoppers seek. Three-quarters of global respondents cited the most influential reason for making cross-border purchases is that the item is not available in their home country, meaning SMEs can differentiate themselves by highlighting the uniqueness of the items they offer.
This exhaustive study of cross-border consumer e-commerce behavior illustrates the great opportunity facing SME online retailers. Here are five recommendations for SMEs to make the most of it:
1. SMEs should pay attention to their international traffic and business.
A large number of merchants surveyed reported that their international business had started unintentionally, through overseas customers finding them through web searches and online advertisements. Monitoring this traffic can help to inform future business strategy.
2. SMEs should research how other merchants successfully market their goods.
Explore what has made other SME sites successful, including their logistics offerings and how the purchase process works.
3. SMEs should decide whether to go broad or narrow.
Whether to attempt to serve many markets or focus on a few key ones is likely to be dictated by whether the products on sale have broad appeal and logistics considerations that may make it easier to serve some markets than others. SMEs that decide to focus on a small number of key markets may decide to invest more in services such as website translations, web advertising, and broader payment offerings.
4. SMEs should focus on limited geographies at first.
This enables them to 'test the water' with less risk. Each country will have its specific requirements and complexities. Being able to meet customer expectations in the initial markets helps to ensure success as SMEs expand their reach.
5. SMEs should identify the right resources.
The company's international strategy and type of business will determine what the company needs from its selling and logistics resources—with particular emphasis on services and offerings that will matter to customers in the company's target markets. For example, companies that offer return services to their customers need logistics providers that can handle international returns smoothly and efficiently.
To view the full report, please click www.fedex.com/ecommerce. View supporting infographics E-Commerce – The Hero of SMEs and Global is the new local: How consumer adoption of cross-border e-commerce exploded.
*Seizing The Cross-Border Opportunity, a commissioned study conducted by Forrester Consulting on behalf of FedEx, December 2014
** A commissioned survey conducted by Forrester Consulting on behalf of FedEx, August 2014
[1] Forrester estimates the combined 2014 online retail sales of the US, UK, Germany, France, China, India, Japan, Australia, Brazil, Argentina, and Mexico at just over US$1 trillion, and projects this figure to rise to $1.84 trillion by 2018. Source: "Forrester Research Online Retail Forecast, 2013 To 2018 (US)," Forrester Research, Inc., March 21, 2014; "Forrester Research Online Retail Forecast, 2013 To 2018 (Western Europe)," Forrester Research, Inc. April 28, 2014; "Forrester Research Online Retail Forecast, 2014 To 2019 (Asia Pacific)," Forrester Research, Inc., October 14, 2014; and "Forrester Research Online Retail Forecast, 2013 To 2018 (Latin America)," Forrester Research, Inc., December 12, 2013.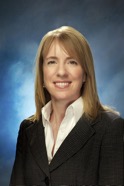 Karen Reddington is President of Asia Pacific Division of FedEx Express, the world's largest express transportation company. In this role, which Dr. Reddington took up in January 2015, she heads up Asia Pacific from its headquarters in Hong Kong. The Asia Pacific Division comprises three regions: North Pacific, based in Tokyo; China, based in Shanghai; and South Pacific, based in Singapore. Dr. Reddington is responsible for leading the FedEx business across the region, including overall planning and implementation of corporate strategies and operations across 30 countries and territories with more than 18,000 employees.