[Infographic] What Engagement Drivers Motivate Employees?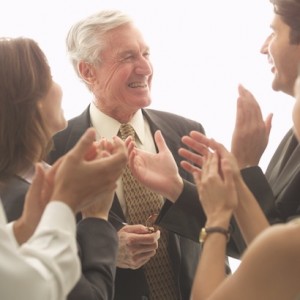 Bosses and managers, repeat after me – employee engagement can impact a company's bottom line. That is, effective and employee engagement can lead to a healthier bottom line – but employee engagement does not automatically mean employee happiness or satisfaction, as Douglas Brown, president of Canadian human resources consultancy Engaged2Perform found out. In fact in his research he discovered that too many companies actually set their bar too low when it comes to employee satisfaction… which leads to underperformance at the workplace.
Consider this – only 13% of employees worldwide feel that they are effectively engaged at work. The unrealized potential to productivity is truly troubling. But what are the actual drivers that do motivate employees?
Here's an infographic from Engaged2Perform that identifies 19 satisfaction drivers:

Daniel Goh is the founder and chief editor of Young | Upstarts, as well as an F&B entrepreneur. Daniel has a background in public relations, and is interested in issues in entrepreneurship, small business, marketing, public relations and the online space. He can be reached at daniel [at] youngupstarts [dot] com.