[Infographic] Why Small Businesses Can (And Should) Hire Big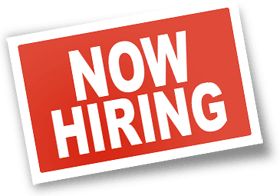 Startups and small businesses are always advised to think big, but apparently this is even more true when it comes to hiring. While looking for and hiring high potential employees is important for any kind of organization, such hires can be even more critical to the success of a startup.
A high-potential employee tends to be one that not just has ability and ambition, but one that also inspires fellow colleagues and takes charge of any kind of situation – as you can see, these are traits that can make or break a startup that does not have much margin for error as it finds its way to success. Taking the time to find the right high-potential employee can pay great dividends for your business.
Here's an infographic from Next Generation Recruitment on why startup companies should consider hiring someone with "high-potential" for their next job role rather than search long and hard for someone with experience:
[Infographic credit: Next Generation Recruitment]

Daniel Goh is the founder and chief editor of Young | Upstarts, as well as an F&B entrepreneur. Daniel has a background in public relations, and is interested in issues in entrepreneurship, small business, marketing, public relations and the online space. He can be reached at daniel [at] youngupstarts [dot] com.