[Infographic] How Consumers Spend Their Money Online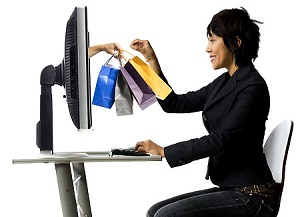 Online shopping has become one of the biggest Internet trends in recent years, thanks to the explosive growth in the number of e-commerce platforms and payment gateway methods, and even the number of logistics partners that specialize in fulfilling online orders.
But how do consumers really shop online? As in, how often do they do so, how much do they spend, and what devices do they use for browsing and purchasing online?  Here's an interesting infographic from the folks at 13-ten.com that looks at the numbers behind online spending patterns by UK consumers:
[Infographic credit: 13-ten.com]

Daniel Goh is the founder and chief editor of Young | Upstarts, as well as an F&B entrepreneur. Daniel has a background in public relations, and is interested in issues in entrepreneurship, small business, marketing, public relations and the online space. He can be reached at daniel [at] youngupstarts [dot] com.