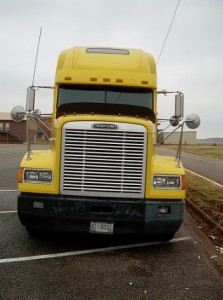 Summer is the busy season for contractors. Some contractors can even earn enough by working on summer projects to sustain them throughout the rest of the (slower) seasons of the year. But what if times are tight and you need to expand your brand to take on other projects? Or, what if you simply want to raise your value to potential clients by taking on other renovation and remodeling specialties (like electrics in addition to basic construction)?
Here are some tips and tricks that will help you expand your business:
Figure Out What You Want to Do.
That seems obvious but it is harder than you might think. For example, do you want to start bidding on government contracts instead of just residential jobs? Or do you want to start teaching DiY classes to locals? Do you want to be able to service every aspect of a job from the home inspection to the installation of electrics and plumbing?
The best way to figure this out is to play to your own strengths. Do you often find yourself teaching your clients how to make small repairs or touchups on their own anyway? Why not offer a class through your local hardware store or community center? Can you afford to hire an electrician/get your electrician's license?
Do you just want to keep doing what you're already doing but for a lot more money (aka, getting government contracts)?
What Are You Allowed to Do?
Some of the things you'll want to do (like teaching DiY classes) you can simply do in your spare time without any problems. Other tasks, like adding an electrician or plumber to your business, get more complicated. This is usually due to licensing and insurance issues. While it's true there are some insurance companies like Target Insurance Services that offer a variety of coverage and can combine insurance and bonds, others are specialty services.  As soon as you decide what you want to do, contact your insurance company to find out whether or not they cover your expansion idea.
It is also important to check with your local licensing boards and your attorney to find out what sort of services you are allowed to offer with your current business license. For instance, if you decide that you want to start offering classes, you might not be able to do that through your current company. You might have to set up a separate, sole proprietorship through which you can bill for those classes.
How Much Can You Afford?
There is more to expanding your company than simply declaring it expanded. Additional licensing, coursework, insurance policies, etc—they all cost money to obtain. Make sure you have the money in your budget for this sort of expansion.
You'll also need to spend money on new marketing materials. You'll want to run more ads, send out some mail and update your website to include information about your new offerings and all of that costs money to produce.
If you are having trouble affording the cost of expanding your business on your own, don't give up just yet! A lot of small businesses subvert the expansion expenses by partnering or merging with another existing company that offers the very things that you've been wanting to offer yourself. Alternatively, you might be able to work out some sort of "finder's fee" or commission arrangement for sending referrals to another company. If you go either of these routes, make sure that you work with your attorneys to create solid contracts that are beneficial to both of you!
Expanding your company is a great idea, especially if you specialize in something seasonal like landscaping or basic construction. Providing extra value helps you earn extra income and who doesn't like that?