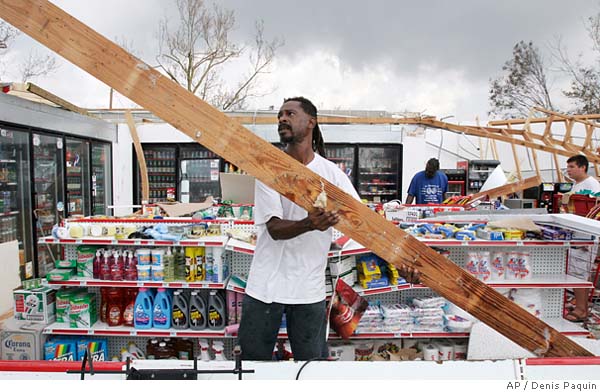 By Travis Nisbett, Senior Project Manager at Hostway Services, Inc.
It's always been important to have a Business Continuity and Disaster Recovery (BCDR) plan in place to make sure your company can continue operating in the event of a hurricane, flood, earthquake, fire or – most commonly – human error. But with data and computing power becoming an increasingly essential part of modern companies' value propositions and product portfolios, it's arguably more important today than ever before.
The risk to your business is real: According to the National Archives & Records Administration, 93% of companies that lost access to their data center for 10 days or more went bankrupt within a year. One reason companies don't recover from the blow is that downtime is incredibly expensive – an average of $5,600 per minute, according to the Uptime Institute Symposium. But even worse, companies that suffer a major data loss lose customer confidence, which can be impossible to overcome. Despite these sobering statistics, some businesses still don't have a formal BCDR plan in place, and others rely on routine backup services, thinking that those have their business covered.
Cloud computing is changing the way companies do business, and it has the potential to broadly improve BCDR – if fully leveraged. With the increasing popularity of cloud computing, both computing infrastructure and data are typically stored offsite with hosting companies. If your business has the right hosting partner, this can be a real advantage: a well-managed hosting company will offer protections such as onsite security, robust firewalls, facility safety measures and more.
But offsite storage alone isn't necessarily enough: While many organizations back their data up at least once a day, a backup process is not the same as a disaster recovery plan. Hours of data can be lost if disaster strikes between backups, and restoration from backed-up data can be a labor-intensive process that delays resumption of normal operations – if it works at all. Another problem with this approach is that users often don't test their backup capabilities, so they're not sure whether or not backed-up data is reliable.
A replication approach – enabling businesses to set recovery points and restart applications – eliminates these issues and allows companies to test their BCDR solution and identify flaws before an actual data loss event. But until recently, this functionality was priced out of reach for many smaller organizations. Now, there are hosting solutions on the market that specialize in delivering affordable cloud infrastructures to smaller companies, including real-time disaster recovery assets like cross-site or site-to-site replications of VMs. With these capabilities, small to mid-sized companies can achieve real-time, geographically dispersed disaster recovery.
When choosing a hosting provider, explore their real-time replication options and determine if potential partners offer geographically dispersed locations and multiple redundancies. Your company's data and compute capabilities should be accessible even if a disaster affects the area in which the hosting company is located.
Cloud partners offer the option to store data offsite without an upfront infrastructure investment, and the best cloud service providers offer replication capabilities and a highly skilled team of IT professionals to ensure maximum uptime and access. This can be a major advantage if disaster strikes at your company's headquarters. Even if you have a terrific in-house IT team, chances are they'll be dealing with other aspects of the event and could use the assistance of a cloud partner to help you get your business back up and running.
Just as cloud services are changing the way companies scale up to meet demand and deploy infrastructure assets, the cloud can put robust BCDR assets and resources within reach for smaller companies too. Given the very real risks businesses face should disaster strike from whatever source, it's an option companies can't afford to ignore.
Travis Nisbett is a Senior Product Manager for Hostway Corporation, where he is responsible for the Managed Hosting product line.  Hostway Corporation was founded in 1998 and has been serving the infrastructure and hosting needs of small and medium sized businesses ever since.