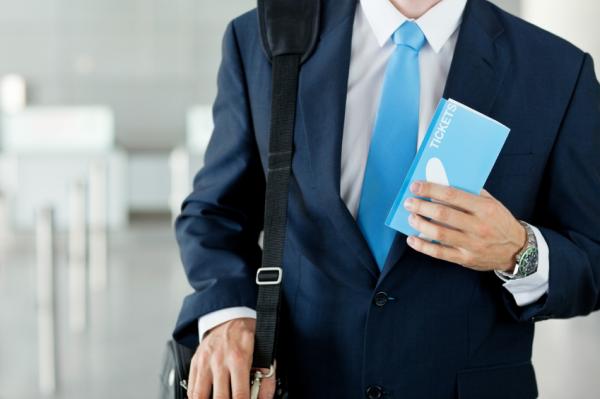 by Simon Markland, director at VOOVit
Business travel is on the rise. A recent survey found that 33% of companies are anticipating a significant increase in the number of staff business trips, as the global economy continues to recover.
Business travel is very different to a holiday in the sun – here are some tips to make sure your next trip goes off without a hitch.
Research the local business etiquette before your trip.
Although foreigners are generally forgiven for making cultural faux pas, your hosts will appreciate an attempt to fit in with local customs. Etiquette can vary radically around the world. For example, business cards are highly important in Japanese culture, and should be treated with the utmost respect. Meanwhile, visitors to Islamic countries should be aware that alcoholic gifts are frowned upon.
Basic language proficiency.
Becoming fluent in the local language before your trip is impossible, and your counterparts will be aware of this. However, it's considered polite to master some basic phrases, even if the meeting will be conducted in English. If language learning is not your forte, downloading an app such as Duolingo can help.
Take care of your belongings.
Once the plane takes off, you're safe in the knowledge that you will arrive at your destination. However, the same won't necessarily be true for your suitcase. In the USA alone, some two million pieces of luggage go missing each year – global figures are far higher. Keep your essential documents in your carry-on bag, along with one smart outfit for meetings. If your trip will be short, consider forgoing hold luggage altogether.
Make sure your phone works.
The arrivals hall is not the best place to discover your phone doesn't work abroad. Research your technological options before you fly, and pack accordingly. Don't put any electronics into your luggage without packing the charger too – they are one of the most frequently forgotten items. Incidentally, you should always carry a print-out version of your flight and hotel reservations, just in case your device breaks.
Pack with care.
Oversized or novelty luggage appears unprofessional and should be left at home – particularly if your hosts are picking you up at the airport. If your job involves a large amount of international travel, you should consider investing in a small, professional-looking suitcase. As any seasoned traveller will tell you, never pack anything that creases easily. Check whether your hotel has an iron available for guests – if not, bring along a small travel iron.
Check the weather.
You should always check the local forecast before packing, as weather conditions can vary hugely – even within a single country. However, bear in mind that professional business dress will usually be expected, no matter how hot the destination. You should also consider any other planned activities on your itinerary when packing. Pro tip – always pack something you'd be comfortable wearing to a nice restaurant.
Avoid flying to your destination on the day of the meeting.
Flight delays will be less likely to disrupt your schedule, and you will have time to adjust to the symptoms of jetlag. However, business trips are often kept as short as possible, so this might not be a viable option. If you are arriving on the day of the meeting, take proactive steps to reduce the effect of jetlag. Medical professionals advise the following: start getting up and going to bed earlier (if you're travelling east) or later (if you're travelling west). During the flight, try to eat and sleep according to your destination's local time.
Business travel can be a fraught experience. However, with careful planning and packing, it is possible to minimise stress levels and enjoy the trip.
[Image credit: planyourtravel.co.uk]
Simon Markland is the director of international shipping and excess baggage experts VOOVit. Overseeing the company, he specialises in business development, and has grown VOOVit into a leading force within the shipping industry.