By Jon Gordon, author of "The Carpenter: A Story About the Greatest Success Strategies of All"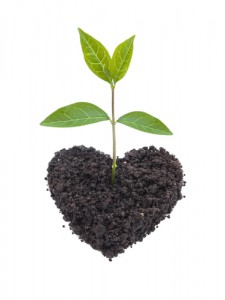 "Caring" isn't just another feel-good word — it's a strategy that many of today's most successful companies are using to differentiate themselves from the competition.
Plus, demonstrating through your company's actions — not just your mission statement or website copy — that you care about employees, customers, and society in general will help you to build tremendous customer loyalty. Consumers want to do business with companies that care about more than 'just' making money.
Here are 16 real-life organizations that infuse caring into the way they do business:
1. Facebook.
Recently, Facebook Founder and CEO Mark Zuckerberg announced that he wanted his company to transition from its former "move fast and break things" mantra to building "a culture of loving the people we serve." He's starting by extending more control to users. Coming from a leader of Zuckerberg's renown, that caring-oriented statement means something.
2. Apple.
Walter Isaacson's biography of Steve Jobs includes a story about a young Jobs helping his father build a fence. Jobs' father told him he must care about crafting the back of the fence as much as the front. When Steve asked why the back mattered since no one would see how it was crafted, his father replied, "But you will know." This lesson on caring about every aspect of what you create, no matter how small or insignificant it might seem, led to Jobs' making extraordinary products that generate feelings of awe, loyalty, and passion among Apple's millions of customers.
Jonathan Ive, Apple's design chief, says, "I think subconsciously people are remarkably discerning. I think that they can sense care." Apple cares more about the work they are doing and the products they are creating, and in turn, their customers care more about them.
3. Publix.
This popular supermarket chain trains employees to take you to the item on the shelf when you can't find what you're looking for. This level of attention and concern really stands out when compared to a perfunctory, "Try looking on Aisle 5."
4. Southwest Airlines.
Southwest cares so much about employees and customers that LUV is the company's stock symbol. According to Southwest's website, "Southwest has been in LUV with our Customers from the very beginning." That's a pretty clear statement that's borne out by the airline's competitive fares and Bags Fly Free® policy, not to mention the fact that it places attitude above experience when hiring. In fact, Southwest says of itself, "We like to think of ourselves as a Customer Service company that happens to fly airplanes (on schedule, with personality and perks along the way)."
5. Toms.
It's well known that this company gives a pair of shoes to someone in need for each pair sold. And recently, Toms launched a new initiative to benefit gorilla habitats in Africa.
6. Chipotle.
Chipotle is committed to serving "Food with Integrity" — meaning that it serves organic, fresh, sustainably raised food that also tastes great. Plus, its employees are required to exemplify 13 characteristics that include being happy, polite, hospitable, and enthusiastic. Many loyal customers are willing to pay more for personalized, healthier fast food that's served with a smile. And they appreciate that the company cares about the environment, animals, and their own health — not just profits.
7. Gallagher Bassett.
Scott Hudson, CEO of the largest property/casualty third-party administrator, has a vision for changing the public's less-than-favorable perception of the insurance claims industry. His strategy? Hire and grow people who understand that the first step to resolving a claim is to first care about the people who have suffered a loss. While money will always play a role in any claims transaction, excellence at GB is measured by the ability to "guide and guard" the best interests of clients and injured parties through times of uncertainty and change. Hudson writes a weekly personal newsletter to the more than 5,000 global employees to highlight what he cares about in work and life. Interestingly, his employees often write back to him with personal stories of their own, which further promotes a culture of open communication and caring.
8. Defender Direct.
Defender Direct is a top dealer for home security products (including ADT Home Security Systems) as well as heating, cooling, and plumbing services. But this company doesn't stop at helping the customer — far from it! It encourages employees to work harder on themselves than on their jobs. Why? Defender Direct believes that organizations don't grow. People grow, and then they grow the company. This organization puts its money where its mouth is by conducting ongoing self-development and personal growth courses for its employees, and providing an electronic library full of leadership and personal growth books.
9. Google.
The Internet giant has publicly committed itself to "playing a positive role in every community we are a part of around the world." This includes launching local initiatives and providing grants. For instance, it has helped the town of The Dalles, Oregon (the location of one of its data centers), implement a free downtown WiFi network, and it has donated $8.6 million to Oregon schools and non-profits.
10. Tide.
This company puts the laundry detergent it manufactures to good use when disaster strikes. Its Loads of Hope program sends mobile laundromats to areas affected by floods, hurricanes, fires, and more, where affected families can have their clothing washed, dried, and folded for free.
11. Les Schwab.
This Denver, Colorado, tire center chain instructs employees to stop what they're doing, run outside, and give each customer a friendly greeting as soon as they arrive.
12. Zappos.
In addition to providing free shipping and returns, Zappos places premium importance on hiring people who care about others, no matter who's watching or whether there's a company policy guiding their actions. Unbeknownst to many job applicants, the bus driver who shuttles them to the office for their interview reports back to the company on how they acted on the ride. Were they courteous and polite? Did they take others for granted? Did they care about the people around them? etc. If an applicant bombs the bus test, he or she isn't hired. No wonder Zappos is known for its outstanding customer service!
13. Pappas Restaurants.
When a diner at Texas-based Pappas Restaurants (there are more than 100) informs a server that he or she has a food allergy, a manager comes to the table to find out exactly what the allergy is. Then, the manager personally makes sure the customer's food is prepared the right way.
14. Rosenblum's.
I recall purchasing a suit from a salesman named Fitz at Rosenblum's in Jacksonville, Florida. "Not only did it fit and feel great, but right before I was getting on stage to speak, I found a card from Fitz in the jacket pocket. It read, 'I hope you are doing something positive right now.'" It's no wonder that Fitz and Rosenblum's have such a loyal following.
15. Capital District Physicians' Health Plan.
This Albany, New York-based health insurer offers its employees monthly financial planning workshops. Best of all, they're not everyone-cram-into-a-room-and-listen-to-a-lecture workshops; they're one-on-one.
16. Medicus Solutions.
Medicus Solutions provides IT support for healthcare organizations in the Southeast U.S. And it provides its employees something very valuable, too: resources to help them with parenting, caring for aging family members, and work-life balance.
Jon Gordon is the author of "The Carpenter: A Story About the Greatest Success Strategies of All". His best-selling books and talks have inspired readers and audiences around the world. His principles have been put to the test by numerous NFL, NBA, and college coaches and teams, Fortune 500 companies, school districts, hospitals, and non-profits. He is the author of the Wall Street Journal bestseller "The Energy Bus", "Soup", "The No Complaining Rule", "Training Camp", and "The Shark and the Goldfish", "The Seed", and "The Positive Dog".