By Elton Rivas, co-founder of KYN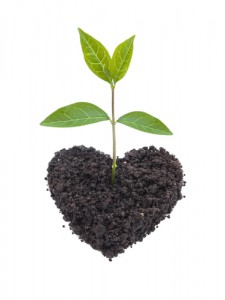 Starting a company a few years ago was a lonely enterprise. The path was simple, yet fairly indirect and organic. It started with an entrepreneur with an idea for a new product or service gathering funds from personal savings, obtaining money from a friends and family round and soliciting help from anyone and everyone to get the idea off the ground. The growing trend, over the past few years, of business accelerators has created a communal environment for entrepreneurs providing resources and relationships that were rarely accessible in the past. This same trend has also created a plethora of accelerator types, locations, niches and approaches. Applying for and being accepted into an accelerator can be an incredible springboard for a startup. Before jumping in head first, startup teams and entrepreneurs need to evaluate what accelerator will be the best fit for their business in the long term.
Let's break this down, typically, a startup's accelerator will provide entrepreneurs with mentoring, guidance and a small amount of funding in return for a small equity stake in the company. Often, accelerators will provide a space entrepreneurs can use as their office while getting established. For a few months, a team of mentors with expertise in sales, financing, business planning, marketing, product development, website design and many other fields will coach an entrepreneur to help create a successful launch and structured plan for future growth. Startup teams and entrepreneurs should evaluate the accelerator program, offer and team just as the accelerator is evaluating the startup.
The following are guidelines that can be used in doing so:
1. Who founded the accelerator and why?
When choosing an accelerator do not follow the old adage, those who cannot do teach. As an entrepreneur you look for trusted advisors who have built successful startup companies and can warn you of mistakes to avoid, things they wish they would have done and generally speak from first-hand experiences. This is critical for strategy and tactics within the business. The part that many forget about is that serial entrepreneurs can also share personal life experiences that they have been through. The emotional challenges of startup life are many times more difficult than the businesses themselves. You'll want to work with people that you can talk to about anything. Many of the most successful accelerators have been founded by those who have "been there and done that" and that is an invaluable resource entrepreneurs should seek out.
2. What relationships does the accelerator have established and how are they used?
Accelerators are truly only as valuable as the knowledge and relationships that they can bring to an early stage company/team. Through an accelerator you can gain access to people that seem unattainable at first glance. Additional sources of funding, manufacturers, developers, designers and a host of other valuable resources should all be an integral part of the program. An accelerator can also help you gain media traction at the end of the program to build a captive audience around your official launch (or new product launches). After all, even if you have had the best training in the world and your business plan is indestructible, if you cannot reach your customers and inform them of your existence you will not make sales. To this end, look for an accelerator that has been consistently covered by media for the great work it has done with its startups.
3. Has the accelerator graduated successful companies in your field?
There are now hundreds of accelerators around the world, so you can often find several in your geography and market niche to compare. Do not be afraid to ask the accelerators you are considering applying to join for examples of past graduate success stories. Talk to their alumni. Ask the hard questions about business as well as how the accelerator staff and mentors handled the emotional stresses the teams went through. If they avoid answering or have limited information to supply make sure you weight that heavily in your decision whether or not to accept their offer. Also, do your research and look into those companies' growth in recent years, find out if they have continued to make big funding announcements, launch new products and grow their organizations.
4. Is the accelerator in your backyard the best choice or should you relocate?
Pockets of business accelerators have sprung up across the country in some unconventional locations and oftentimes these programs that are off the beaten path can have more to offer than a "big city" accelerator. The competition amongst applicants can be less and the accelerator itself may be more involved in the community, more willing to go above and beyond and more invested in driving your success.
5. What is your long-term focus and set of goals for your self, team and company?
While you may not have answers to all of these questions, discuss your focus and goals with the accelerator team before accepting an offer. The key to this is to understand how the program will help morph, mold and shape your company and your team. More teams than not come out of quality accelerators with significant changes to strategy, team dynamics and financial structure than those that come out looking similar to when they started.
Applying for a business accelerator can be extraordinarily beneficial for entrepreneurs. Instead of going it alone and guessing about important decisions, these programs can provide expert guidance, a tireless sounding board and help brainstorm ventures that may never have been considered otherwise. Startups no longer have to exist in dim corners of a house with little more than weekends dedicated to their success. An accelerator can be the key to taking an idea and making it a reality, just make sure you choose the right accelerator for your unique business needs. After all, people invest in people. Keep that in mind and you may just be the next $1billion IPO.
Serial entrepreneur, triathlete and speaker Elton Rivas is the co-founder of KYN, a new type of accelerator for startups. Rivas is the founder/co-founder/advisor of businesses ranging from construction to footwear to tech startups. Elton has a background in corporate marketing, but left that world behind with a goal to reinvigorate the local business climate. To that end, he has launched CoWork Jax, downtown Jacksonville's first coworking space, and co-founded OneSpark, a five-day event for creators where they can connect with the people and resources they need to make their great ideas reality.