by Sean Blanks, marketing director of www.cartridgesave.co.uk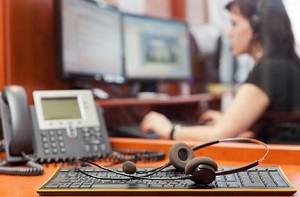 If your customers aren't happy, they won't come back to you. Which means you need to prioritise customer satisfaction above all else.
As a result, providing excellent customer service is central to our entire strategy and manifests itself in three key areas: our price point, an easy ordering process and being on the end of a phone, email or tweet.
1. Pricing.
Customers are always looking for the best deals and they've never had it so good thanks to Google's easy-to-use price comparison. In our era of online, the days of brand loyalty are diminishing: best price is king.
From our first day of business, we decided to make our customers a price promise – the lowest possible prices 365 days of the year. While other companies offer limited sales and 25% off promotions we offered a no gimmick, every day low price assurance.
The great thing is, once customers know they can trust you to always be the cheapest, they will always return.
This price promise does mean we have to secure the best deal from suppliers. As you'll know this depends on the market so monitor it closely and be content to flip between suppliers to ensure you protect your margins while passing on the savings to your customers.
As we've grown though we've extended our value for money offering further. We now alos offer a 100% money back guarantee if customers aren't happy at any point, and free delivery on all items. These are little things but foster customer loyalty.
The good news? If you're an online company, you don't have the overheads of a high street store. Meaning you can steal a march on high street stores by undercutting their price point while still matching them for profit.
2. Ease of ordering.
If you make the transaction as easy as possible, you'll increase basket spend and repeat custom. As much as you can, simplify your ordering process and pay close attention to customer feedback to identify areas where you can do this better. For example, we realised that a large percentage of enquiries in 2012 asked for an ETA on delivery, so we rolled out an order tracking system. 80 customers a day are already using this new service.
Aim to not just match but exceed expectations. Bring your cut off time for next day delivery forward by 30 minutes but still aim to get those placed an hour after the deadline in the customer's hands for the following morning.
3. Make it easy for them to get in touch.
We offer numerous ways for customers to get in touch – telephone, email, Facebook and twitter. An openness rare amongst e-tailers! We also have a team of friendly, intelligent and skilled customer service representatives who have been trained to resolve issues in the first call. There's no need for customers to feel as though they'd need to escalate problems, because our in-house call centre staff are all empowered to resolve all queries at the first point.

Sean Blanks is the Marketing Director of printer cartridge companywww.cartridgesave.co.uk. By taking a systematic trial and improvement approach, Sean and Managing Director Ian Cowley have created a Sunday Times Fast Track100 e-­retailer which manages 30,000 orders a month and is among the UK's fastest ­growing printer supplies retailer in terms of sales.