by Nathan Parcells, co-founder and CMO of InternMatch
Picture this: You're a growing startup – home to innovative thinkers who have similar backgrounds, educational experiences, and interests. To stick with your level of growth, you hire like-minded professionals who will readily snap into your company culture, both personally and professionally. Results happen like clockwork, your employees are engaged, and you see no signs of failure ahead. Why change a formula that equates to great results?
Here's the problem, though: While this lifestyle works now, it's not realistic long-term. Studies show 83 percent of startups have all-white teams, and a mere five percent of the tech workforce is black and four percent Hispanic. When everyone has the same ideas, level of experience, and ultimately thinks on a similar wavelength, you risk the very real reality of becoming stagnant. Taking on diverse interns can change this — and the majority of companies are starting to realize it.
You may not understand the link between diverse interns and a better startup, but hear me out. Companies grow from the ground up, right? Established employees have already gone to school and understand their expertise. While there is clearly room for growth, bringing on a diverse fleet of interns can change a stationary workforce with varying experiences, learning styles, and success stories. All of this can contribute to the growth and success of an organization. Without this sort of development, many companies may stay stuck in outdated practices.
The formula for a great startup starts with diverse interns who can contribute to real, sustainable growth. Here are some ways to find them:
Diversity career fairs.
Diversity career fairs, either in-person or virtual, allow you to meet a variety of students and young professionals before the competition. In addition to promoting your internship, you get to talk to potential candidates one-on-one about their backgrounds, skills, and accomplishments. While they may be pricey to attend — 37 percent of university recruiters consider budget to be the biggest challenge in their diversity recruitment goals — you can always partner with a university or professional organization to minimize the cost.
Niche job boards.
You may be wondering if niche job boards are actually counterintuitive to finding diverse interns. Actually, it's the opposite. Many niche job boards allow you to narrow down your recruitment pool by "type" such as educational background, employment history, location, skills level, or area of expertise. In fact, 81 percent of startups and 51.3 percent of small businesses use niche job boards to find diverse candidates.
Since there will likely be other startups vying for diverse interns, it's your job to stand out from your competition. This means posting a robust job description, company information, salary details, and links to additional information. The more you can provide from the get-go, the better your candidate pool will look.
International recruitment.
Going abroad is a guaranteed way to find diverse candidates. Besides being from a different country, international interns are likely to have a diverse background of education, skills, and personal experiences. Here's another perk: If your business operates globally, international interns may able to work with specific clients or projects which may be out of your knowledge base.
Hiring internationally is clearly not the same as hiring domestically. You may have more hoops to jump through, such as paying for visas or offering a sponsorship (check out this great primer on hiring international interns). However, the benefits of an international intern — knowledge of global markets, language proficiency, advanced education — far outweigh the legwork.
Competitive compensation.
It's no surprise that pay will likely attract more interns. But, did you know competitive compensation could attract more diverse candidates? Here's the deal: Research indicates the highest percentage of college students leaving school with loan debt are African American and Latino students. These students likely can't afford to take on an unpaid opportunity, thereby alienating them from your program. See where it gets complicated?
Clearly, not every startup can afford to take on another paid employee. If federal minimum wage is completely off the table, alternative forms of compensation such as stipends, skills training, or health benefits are also viable options. Not only will this make your program more attractive to diverse candidates, you're also helping them — albeit slowly — to get out of loan debt.
Diverse interns are the key to growth, sustainability, and a more-well startup rounded team. When you have those elements in your startup, success will be easier to obtain.
What do you think? What are some other ways to recruit diverse interns for your startup?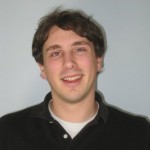 Nathan Parcells is the co-founder and CMO of InternMatch, an online platform connecting the best intern candidates and employers. Connect with Nathan and InternMatch on Facebook, LinkedIn, and Twitter.