[Singapore][Infographic] Chinese New Year Shopping Trends In 2014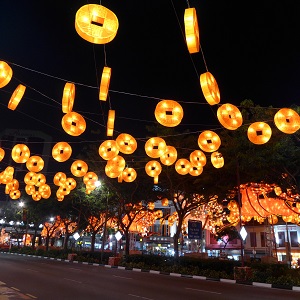 One would assume that the Chinese New Year weekend would see Singaporean Chinese flock to Chinatown to buy their Chinese New Year goods in the big way, as they stock up on traditional goods to celebrate that most important of Chinese holidays, over, say, visiting in the country's famous Orchard Road shopping stretch. But the truth is often stranger than fiction – as numbers would show.
Singapore-headquartered big data and mobile advertising company AdNear recently tracked a total of 4676 Singapore-based mobile users in the shopping districts of Chinatown, Marina Bay Sands and Orchard Road over Chinese New Year weekend, and what they found out can be surprising. AdNear – which uses location data to track and drive targeted advertising across mobile devices, and whose data can be used to generate consumer insight through the real-time detection of audience geolocation – found that the vast majority of Chinese New Year shoppers actually turned up on Orchard Road, although Chinatown received more repeat visitors to Chinatown (people who were tracked in the vicinity more than once over the weekend) doubled compared to regular weekends.
People who did visit Chinatown, on the other hand, actually spent more time there – the time people spent shopping in Chinatown increased 26% compared to regular weekends, whilst the time spent in Marina Bay Sands and on Orchard Road. Here's an infographic from the folks over at AdNear that shows some of the numbers behind the Chinese New Year shopping trends:


Daniel Goh is the founder and chief editor of Young | Upstarts, as well as an F&B entrepreneur. Daniel has a background in public relations, and is interested in issues in entrepreneurship, small business, marketing, public relations and the online space. He can be reached at daniel [at] youngupstarts [dot] com.