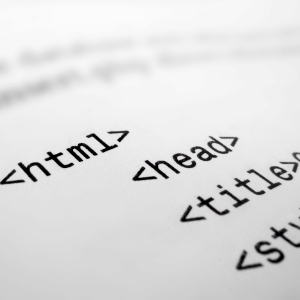 So you're taking your idea to the internet, and creating a web startup. Congratulations! You've done the hard work of developing your team, testing your prototype, and getting your initial seed funding. Now all you have to do is launch your startup and start shipping your products or services.
Here are seven must-haves to help you successfully get your web startup off the ground:
1. A custom-designed website.
You can't launch a web startup from a WordPress template. You need a custom website, designed to feature your product and take your customers through the journey from product discovery to product purchase.
Yes, you will need to pay a little extra for a really good website that does all of the things you need it to do. That's part of what your seed funding is for.
2. A well-tested sales path.
The best website in the world won't get you sales unless it has an effective sales path for customers to follow. Use web analytics to see where your customers are clicking, and when they are leaving the sales path for another website. If a large percentage of your customers leave the sales path at a certain page, fix that page so they stay on board. A/B testing is often useful to help you build the most optimum sales path for your site.
3. Social media profiles – all of them.
You're going to meet potential customers everywhere. Don't limit yourself to just Facebook or Twitter. You need a Tumblr, an Instagram, a Vine, a YouTube, and a Google Plus account — at minimum. Keep your social media profiles updated, and remember that the most important part of social media is interacting with and responding to your followers and fans.
Also, don't forget about LinkedIn; a lot of people discredit the site's abilities, but LinkedIn has proven success in helping people grow their customer base and make positive connections with people who can strengthen their business.
4. Good security.
As soon as you start interacting with customers, you need to think about business security software. Keep in mind that small businesses and startups are especially vulnerable to hackers and targeted attacks, simply because they lack the infrastructure that other companies have in force. Invest in a third-party business security solution to keep your customers' sensitive information safe, and to protect your business from threats.
5. A 12-month plan.
How do you plan to build interest in your startup before launching your first product? When will you launch? When are you going to update the product, and when are you going to attempt to upsell current customers on new features? You can't go into a web startup without these types of strategies planned out, and often you need at least a 12-month plan to really think about how you want to grow your business..
6. A willingness to publicize.
You need to be prepared to spend nearly as much time publicizing your startup as you did creating the startup in the first place. You need to pitch everyone — news sites, bloggers, anyone that might be interested in talking about your product. Word of mouth won't take over unless you get the ball rolling.
7. An exit strategy.
When people want to buy your company, are you going to say yes? Or no? Is your goal to create a startup and sell it as fast as possible for a profit, or to create a business that you can grow over the course of a lifetime? These are two very specific startup strategies, and it is important to decide which one you are hoping to achieve before you launch.
Does your startup have all seven items on this list? If so, you're ready to launch. If not, you might want to put in a few more weeks of preparation before you release your new idea to the world.