by Thomas Moran, CEO of Addison Group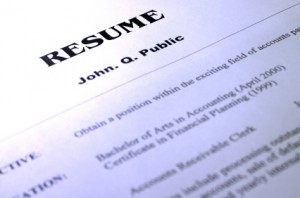 The New Year is right around the corner and with it comes an array of fresh opportunities. As part of a yearly tradition, individuals are preparing their 2014 resolutions and looking ahead to a fresh slate in January. For many, obtaining a job or entering a new career field is on the top of their resolution list.
Many people assume hiring slumps in the beginning of the year, but that's not always the case. Often times companies have just reevaluated their budget and departmental needs and are prepared to bring in new employees. We know the job search process can be a daunting task. Luckily, there are easy ways for applicants to stand out and provide an example of how they're a great fit for the job.
Below are my five tips for landing a job in 2014:
1. Focus.
What is your dream position? Determine what your goals actually are before beginning the application process. While we may like to think we can do anything, flexibility is not the right answer when determining job search goals. Having targeted, focused and specific job goals will help ensure a successful search process.
2. Identify key professional groups and events.
Networking is key in today's competitive environment. Take the time to locate events that are attended by individuals in your ideal profession. Once there, be prepared to present yourself in a professional manner, have talking points ready and know how to pitch yourself in a way that highlights your skills and accomplishments. And always remember to remain approachable and not too stiff.
3. Revamp your resume.
Tailor resumes to specific positions and include keywords from the actual job posting. Your accomplishments and skills should match the requirements set in the job description. If you need assistance, a staffing firm can assist with creating a professional resume that captures the appropriate details.
4. Clean up your online presence.
Having an active online presence is practically unavoidable in today's virtual obsessed world. Understand the differences between the various social media sites and use them appropriately. Refrain from posting questionable content, remove any inappropriate or explicit content and avoid posting content that is too personal. For a professional site, like LinkedIn, be active and post engaging, thought provoking content that is relevant to your desired position or industry.
5. Recruit help.
A staffing firm is a great place to start your job search. Many companies utilize staffing firms as a way to funnel job postings and weed through the mass of applicants. Thus, staffing firms have access to many postings that aren't available through traditional job websites. In addition, a recruiter will help locate positions that align with the applicant's goals and skills, taking a lot of the leg work out for job seekers.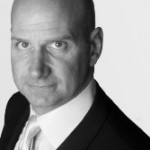 Thomas Moran is the CEO of Chicago-based staffing firm Addison Group. Addison combines a national network and localized service for broad reach with a personal touch. Specialized practices deliver the right candidate at the right time in Administration, Engineering, Finance & Accounting, Financial Services, Healthcare, and Information Technology.