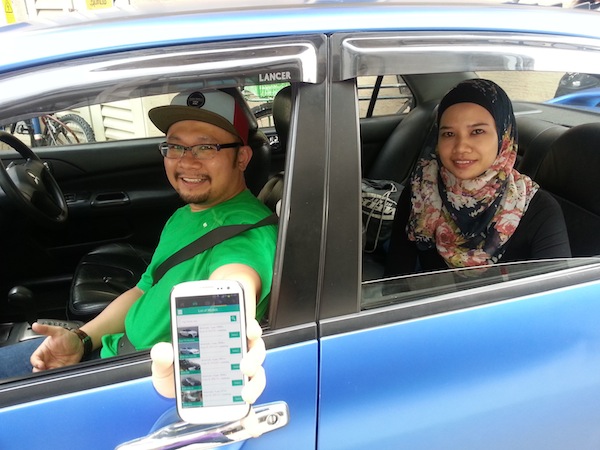 You can say that when Singapore's largest online car rental marketplace Drive.SG first started in 2010 – it opened to a very interesting if challenging market opportunity in a country that sees some of the most expensive prices for cars, and where drivers need to afford an equally expensive (if not more) license just to drive their vehicles.
In a country where a car essentially denoted status and is a symbol of wealth (and it doesn't even have to be a luxury model), renting a car could easily be seen as a failure of sorts, at least in materialistic Singapore. But co-founders Adrian Lee and Paul Tan – who saw their service as a way to connect car rental providers with rental drivers – believed they were on to a good idea anyway.
By 2013, the NUS Enterprise-incubated company would have signed up car rental businesses like Avis, Sixt, Eurokars and 30 other partners to be on board their platform, to market and sell car rental services to drivers in Singapore. Including locals and overseas visitors, Drive.SG would see about 2,000 car rental days per month.
The Mobile Opportunity
In early 2013, Lee and Tan noticed that whenever they received rental requests, many email addresses started with a capitalized letter. They deduced that this was due to auto-capitalization on smartphones, so they investigated into the demographics on their mobile users.
By the middle of the year, they found that 60% of Drive.SG's customers booked a car using their mobile phones overtook those that who used the website (which was first launched in 2011). That revelation finally drove them to launch a mobile app last month – on iOS and Android – to serve the surging growth in customers on mobile.
The mobile app includes a new geo-location feature that recommends users  the nearest car rental agency, which makes car pick-up and drop-off more convenient. "We are constantly looking for ways to improve our service, with new features and services that improve customers' experience," says Tan.
The first user of Drive.SG's native mobile app was Muhammad Asri bin Mailah (pictured). "I prefer to use my mobile phone when renting a car on Drive.SG's site, mainly because I book my car late at night. This is when the day has slowed down and I have the time to view different cars, in discussion with my wife. So the mobile app is great for me."
"Having tried it out, it's so much easier and faster to make a booking, compared to before. It will definitely make renting a car more efficient for me, which is useful since I rent a car 5 to 6 times a year, mainly for special occasions such as trips to Malaysia, when overseas guests visit or during the holiday season," he adds.
"Together with our newly-launched mobile app, we hope to see a strong growth in our business, and are targeting to reach some 5,000 car rental days per month by end 2014," says Drive.SG's Tan.