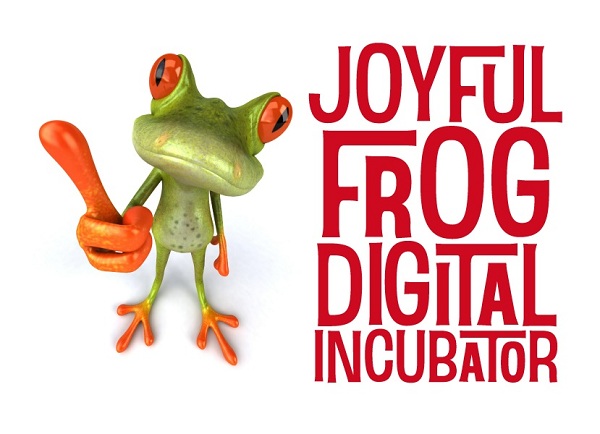 Singapore-based accelerator Joyful Frog Digital Incubator (JFDI Asia) has revealed that over 300 digital startup teams have applied for its second accelerator program for this year, competing for just 12 places in this intake. Applications has streamed in from all over Asia, with applicants from Singapore and India comprising over half of the total number, with representation even from the UK – India (28%), Singapore (23%), Philippines (7%), Indonesia (6%), Taiwan (4%), Vietnam (4%), UK (3%), Malaysia (3%), Thailand (3%), US (3%), Australia (2%), Japan (1%) and Hong Kong (1%). Other nations made up less than 1% of applications each.
Considering that the co-founders wasn't too sure in 2011 when the incubator started if they could get enough quality raw startups in the Southeast Asia region to make the program work, this number seems astonishing. While we can't be certain how many of these applicants actually even fit the program criteria, the number is an encouraging sign that the region's startup ecosystems have been churning out a decent pipeline of startup entrepreneurs.
"This will be the third time we've run an accelerator program like this and the quantity and quality of teams applying grows every time," muses Hugh Mason, co-founder and CEO at JFDI.Asia. "The range of business ideas and the level of expertise we see on our doorstep here in Asia is truly impressive and our metrics show that the startups we accelerate do as well as any of their peers in Europe or the US outside Silicon Valley."
The surge of startups from the region has also been witnessed by other industry observers. Jeffrey Paine, who runs the Founder Institute program in Singapore, says their program has also seen interest spike over the years. "We've seen an increase of around 30 to 40% increase, year-on-year, of entrepreneurs and startup founders signing up. (This number is) a good sign for JFDI Asia and the region's startup ecosystems."
The first confirmed participating team is Vault Dragon – a Dropbox of sorts for physical storage –  led by Singapore locals Tseng Ching-Tse and Vishesh Mittal (who also participated in Founder Institute). They will be joining a 100 day ideas-to-investment program with 10-12 other teams. In exchange for a minority equity stake, every team joining will be offered a package including S$15,000 (USD 11,700) net cash, mentoring valued at S$150,000 (USD 117,000), technical and other vendor perks worth S$300,000 (USD 234,000) and working space for the duration of the program.
By the end of 2013, JFDI.Asia will have accelerated around 30 startups, of which more than 60% typically secure follow-on funding averaging S$600,000. To date JFDI.Asia startups have closed funding offers over S$4 million.