By Brian Cristiano, CEO of BOLD Worldwide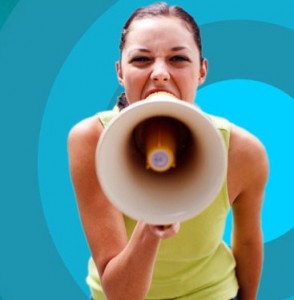 1. Tell an honest story.
Big companies have budgets to make their TV ads look like Hollywood movies. Small businesses do not. But with an authentic, genuine message and the right team, even low budgets can produce advertisements that look professional and connect a great product or service with target customers. The deeper you can create that connection, the more effective your advertising campaign will be.
For example: When we launched the first ever JackRabbit Sports campaign three years ago, the client had a very limited production budget. We wanted the campaign to be honest and connect with every day runners and athletes, so we developed the "I Love JackRabbit" Campaign that featured real customers talking about why they loved to run. From a production standpoint, the campaign was simple, yet it resonated throughout the running community. After only a few months on-air, customers were pouring into the JackRabbit stores tossing around the "I Love JackRabbit" tag line. It was honest, memorable, and featured their actual customers.
2. Buy spot cable.
Smaller advertisers are afraid of advertising on TV because they perceive it to be cost prohibitive and hard to target. If placed correctly, TV can be massively effective. Low budgets can look like national campaigns for a fraction of the cost by buying local commercial time on the big cable channels in multiple markets, allowing advertisers to target their ads more efficiently. Viewers can't tell if an ad is running nationally or locally, so if the production is high-quality, viewers will associate your brand with the other top-tier advertisers they're watching, instantly boosting your credibility.
For example: If you're a small sports apparel brand that wants to be in the same category as Nike, you can appear to be a bigger brand by buying spot cable on ESPN and during major sporting events where companies like Nike are advertising. The only difference between your small company and Nike is that Nike is purchasing their ads nationally at a much more expensive rate, and you're purchasing targeted local ad space.
3. Develop a cohesive campaign.
With the increasingly complex media environment, even veteran big-budget advertisers are unsure of the right media mix. The key for small advertisers is to develop a cohesive campaign that makes you look like a national advertiser by connecting the same brand message across each media platform; your website needs to reflect what's airing on TV, and what's on TV needs to correspond with your digital ads.
For example:If you're paying to produce a TV commercial, get the most out of it by having a 30 second version cut for TV, a 60 second cut for your website and a similar, but different version made for online advertising. Digital advertising on YouTube, ESPN.com, or any websites your customers spend time on, lets you leverage the TV commercial without spreading the campaign budget too thin. The bonus of digital advertising is that it's fully measurable, and you can gain insights through valuable data you may otherwise not have.
Brian Cristiano is the founder and CEO of BOLD Worldwide, a Manhattan-based advertising agency specializing in athletic and CPG brands. In an increasingly complex media environment, Brian is passionate about helping companies grow their brand & bottom line through persuasive storytelling and the right media mix.