[Infographic] Top 10 Worst Corporate Accounting Scandals Of All Time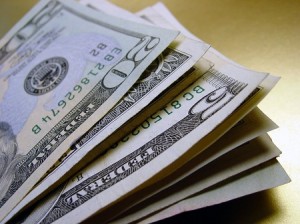 When it comes to large corporate scandals Bernie Madoff's name is probably one of the first to come to mind. After all, the investor-turned-scammer operated a Ponzi scheme – considered to be the largest financial fraud in U.S. history – that lost almost US$65 billion on behalf of his clients (although estimated actual losses to investors came closer to US$18 billion).
But Bernie Madoff certainly hasn't been the only villain when it comes to corporate fraud. The infographic below shows the 10 worst corporate accounting scandals in recent history, including the financial debacle at Enron.
We're pretty sure Bernie Madoff won't be the last to make this list:

[Via: Accounting-Degree.org]

Daniel Goh is the founder and chief editor of Young | Upstarts, as well as an F&B entrepreneur. Daniel has a background in public relations, and is interested in issues in entrepreneurship, small business, marketing, public relations and the online space. He can be reached at daniel [at] youngupstarts [dot] com.