by MaryAnn Bekkedahl, co-founder and president of theSwizzle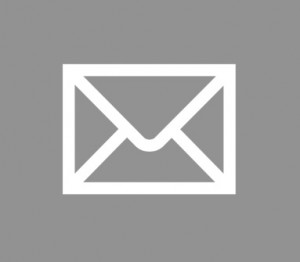 Do you ever wonder how we functioned before email? At work, at home, or on the go, a vast majority of us can't go 30 minutes without sending, receiving or reviewing our emails (I'm guilty of checking through the night, too). For many highly-connected people, the allure of opening up an inbox isn't just a necessity, it's becoming an addiction.
That's why I can't stress enough the importance of "getting better at email." It's in everyone's best interest – senders and recipients; brands and consumers – to deliver an email that the intended person wants to read. Otherwise, you're just wasting time and ticking people off (which, for brands, means potentially losing customers).
Getting better means getting to the point of the message you're sending, and only reading and reacting to those emails that you really care about. The rest is just digital noise.
To give you an example of that noise, brands, social networks and other organizations sent a record number of marketing messages in 2012, up 19% on 2011. You're now probably thinking about all of those solicited emails you deleted without even reading, or as a marketer, all of the email blasts you sent to hundreds or even thousands of subscribers. Whichever side you look from, it's interesting to note that 77% of consumers said they prefer to interact with brands via email compared to any other channel, such as social networks, text messages, post and phone.
Email is getting pretty good as a marketing channel.
These days, many of the subscription emails in your inbox are real-time customized based on past purchases, recently viewed items, geography, and the device you open the message with.
Are you getting good at email?
With the trend of email overload more than likely to continue in 2013, the time has come to clean up, prioritize and organize your inbox so that the emails you do receive are the ones you want to keep. Marketers should see this as great news, because if someone chooses to continue subscribing to your alerts, you're doing something right and the chance of making sales increases exponentially.
Fortunately, there are innovations taking place in email management to help consumers get better at email. One new and free solution is theSwizzle, which was designed for the mutual benefit of consumers and marketers alike. theSwizzle leads consumers through a quick process to easily unsubscribe from the commercial mail they no longer wish to receive, helping to reduce clutter and the overall volume of messages they receive each day (you'll be surprised just how many subscriptions you've collected over the years).
Then, once the clutter is gone, consumers can roll up all of the subscriptions they want to keep into one daily or weekly digest, grouping their favorite brands and alerts together in a neat and easy-to-consume package.
theSwizzle puts the consumer in control and, ultimately, makes them more marketable because they aren't dividing their attention between hundreds of other brands every day.
MaryAnn Bekkedahl is co-founder & president of theSwizzle and an expert in email organization. She was named Adweek Media's "Publishing Executive of the Year" in 2009. She has earned spots for her brands on the prestigious and highly coveted trade lists including AdWeek's Hot List, and Advertising Age's A-List. min magazine named her one of the "Most Intriguing People" of 2004, Gotham magazine named her one of its "40 under 40" in 2003, and Advertising Age named her a "Woman to Watch" in 2003.