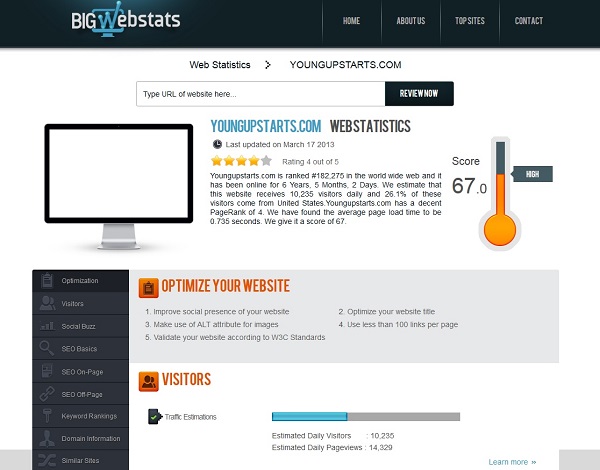 Here's a useful resource for those in the fields of public relations, social media and online marketing – BigWebStats (www.bigwebstats.com) is provides detailed statistics on just about any website.
If you're researching, for example, which bloggers to reach out to, just type in the URL of the blog and BigWebStats compiles detailed statistics such as insights on visitor numbers and social outreach from various sources into one easy-to-read format. Online marketers may want to quickly check on SEO basics, SEO on-page, SEO off-page and keyword rankings, or back-end types may like to snoop in on your closest competitors to understand their website's usability, security and technology information.
Of course, the data generated by the aggregator may not be wholly accurate (it compiles information from the notoriously inaccurate Alexa, for example), but it does give a decent snapshot on the numbers behind any website.
As an aside, we haven't quite realized how much Young Upstarts has grown over the past year.