[Infographic] How Small Businesses Get Funding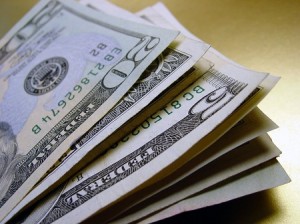 One of the greatest challenges faced by entrepreneurs is raising sufficient funds to start, continue or even expand the business. Whether it's finding the cash through your own pocketbook, obtaining a loan from a bank, or approaching investors, without money it's near impossible to get on the road to success.
If this is a challenge you face, you may want to know around 31-percent of small business owners actually borrow money from friends and family. About 75-percent of young companies fund themselves through bank loans and credit lines (maxing out credit cards, for example). Only 1 in 10 companies don't ever ask for capital injection.
Here's an infographic from BOLT Insurance that outlines some of the numbers surrounding how small businesses obtain funding:

[Via: BOLT Insurance]

Daniel Goh is the founder and chief editor of Young | Upstarts, as well as an F&B entrepreneur. Daniel has a background in public relations, and is interested in issues in entrepreneurship, small business, marketing, public relations and the online space. He can be reached at daniel [at] youngupstarts [dot] com.