[US][Competition] Ketel One Vodka And GQ Issues A Gentleman's Call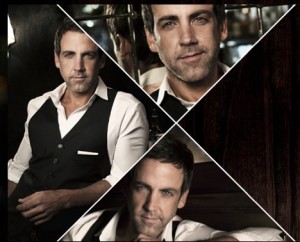 The modern gentleman seems to be an endangered species – gentlemanly virtue, men of character and sacrifice today are few and far between. But vodka brand Ketel One and men's magazine GQ are on the hunt for just that elusive gentleman with its nationwide competition 'A Gentleman's Call: In Pursuit of an Idea that Matters'.
'A Gentleman's Call' is a competition that is on the lookout for genuine and honorable gentlemen to come up with an original idea to invest in that will champion the lifestyle of the modern gentleman. Do you have an idea, inspiration or initiative – highlighting the values of entrepreneurship, craftsmanship or philanthropy – that will lead to more virtuous men in society? You're what 'A Gentleman's Call' is looking for.
By the time entries close on July 29, 2012, five projects best exemplifying a higher standard of thinking and living will be selected. The ideas will go to a consumer vote to determine who the grand prize winner will be – and that winner gets to walk away with US$100,000 to turn their idea into reality.
"Ketel One Vodka was founded through the passion and drive ignited only from entrepreneurial spirit," says Carl Nolet, Jr., executive vice president of Nolet Spirits USA, which manages the Ketel One brand.  "Through 'A Gentleman's Call' it is our honor to nurture an idea that will grow from the same values we continue applauding and responsibly celebrating after 11 generations of (our own) success."
Ketel One and GQ have also roped in actor and philanthropist Ian Somerhalder, renowned actor Carlos Ponce, and co-founder and CEO of the Movember Foundation, Adam Garone, as mentors for the campaign. "My fellow mentors and I are honored to lead 'A Gentleman's Call'" said Adam Garone. "It is a privilege and a true responsibility to guide the next generation of entrepreneurs and help foster an endeavor that will enlighten society's appreciation for the modern gentleman."
If you have a great idea worthy of submission, visit www.AGentlemansCall.com for complete contest rules and to submit a project

Daniel Goh is the founder and chief editor of Young | Upstarts, as well as an F&B entrepreneur. Daniel has a background in public relations, and is interested in issues in entrepreneurship, small business, marketing, public relations and the online space. He can be reached at daniel [at] youngupstarts [dot] com.