by Candace Hobson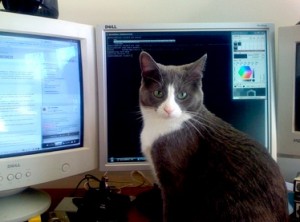 The idea of being your own boss is appealing to most of us. Beyond the obvious financial rewards that come with creating a successful business, there is also that added benefit of accomplishment and freedom that working for someone else rarely provides. You can also have the pleasure of working from home if you choose. However, there are several important steps that you should take before embarking on the path to starting a new business.
While any new business is a gamble, you can stack the odds in your favor by observing these key steps to success:
Capital.
One of the unfortunate truths about many new start-ups is that owners often attempt to start their new business with too little capital on hand to see the business through the first year (preferably two years) of their business, when creating a customer base is essential. Even home businesses have to have some overhead expenses. Many small businesses don't bring in large profits when just starting out, so it is important to have the financing available both in the early stages of your business as well as when unexpected costs occur.
Staff.
Hiring a competent staff is crucial to your business's continued success. Keep in mind that your staff not only performs the duties assigned to them, but also is part of the public face of your company. This means they provide the first impression of your company to customers. If you are working from your home, this staff might be your family, but they should still be trained in customer interaction.
Business Plan.
It is vital to your business success that you develop a complete business plan that lays out not only the costs associated with starting your new business, but also the long-term costs of maintaining that business. Each aspect of your business plan should be as detailed as you can make it, through in some cases you will have to estimate things like potential earning and future expenses. If you intend to seek financing for your business or hope to attract partners ready to invest in your new venture, a detailed business plan can go a long way in helping you get the monies you are looking for.
Marketing.
No matter how well you plan your business, from hiring staff to stocking products to leasing or buying a building, none of your hard work will amount to much without an aggressive marketing strategy. This strategy must not only let potential customers know that you exist (which is harder with a home business) but must make the case as to why your products and/or services are superior to your competitors. Give consideration to who your products and/or services will most appeal to and then plan your marketing strategy accordingly.
For example, if you are a selling a teen clothing line your goal must be to attract customers in this demographic group by going to where they "hang out." This could mean advertising in teen magazines or using social networking sites to your advantage. It is also important that the themes of your advertisements are a good match for the demographic group(s) you want to reach.
[Photo credit: Working from home by Dan Previte/flickr]
Candace Hobson is a stay-at-home mother and freelance blogger for Work At Home Info, a site she often recommends as a great resource for learning how to work at home.