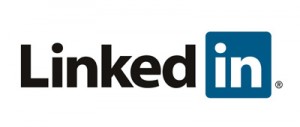 Professional online network LinkedIn today announced the roll-out of its LinkedIn Talent Pipeline, targeted at its thousands of corporate recruiting customers worldwide. First announced in October last year at its Talent Connect conference, Talent Pipeline is a talent management platform that allows recruiters to manage all their talent leads in one place regardless of source, helping them to quickly and more easily recruit talent.
The free service – included as part of LinkedIn's key Recruiter product – is aimed at addressing a new reality facing recruiters. Aside from an ever-changing hiring needs, the rise of social media and other new sources of potential candidates are driving a shift toward more direct sourcing and recruiters expanding their search beyond active candidates to include 'passive' candidates, those professionals not currently looking for their next career opportunity.
And since many suitable candidates have not applied for a job to a company in the past – the best talent often are already employed and successful – their data are not included in that company's applicant tracking systems. "Talent Pipeline was developed to help recruiters better manage passive talent and capture the right opportunities efficiently and expediently," says Steve Barham, senior director for LinkedIn Hiring Solutions, Asia Pacific. The platform allows recruiters to directly import leads and resumes into the system, which allows for improved efficiency of their pipeline activities. LinkedIn worked with a number of large recruiters, including PepsiCo, Pfizer, Red Hat, First Citizens Bank and Netflix, to develop Talent Pipeline.
"Talent Pipeline helps recruiters convert their leads into up-to-date insight, and it's the latest step in our mission of connecting talent with opportunity," adds Barham.