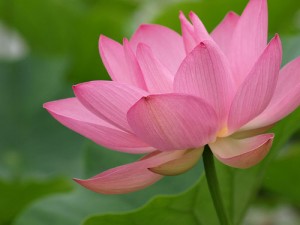 Buddhism is an ancient philosophical system that follows the teachings of the Buddha. The system — a meditative, esoteric practice that often functions as a religious system — has an estimated 350 and 500 million practitioners and believers worldwide. Buddhism emphasizes the cultivation of mindfulness and values a spiritually minimalistic worldview, eschewing dependence and worldly attachment.
With the popularization of incorporating many multi-cultural and cross-philosophical practices in the business world, it's no surprise that some elements of Buddhism can be relevant to corporate managers, entrepreneurs, and indeed most people who share some portion of their lives with the marketplace. Buddhist business practices and maxims can be beneficial to the decision-making process in the workplace, but you don't have to be a guru in order to take away something meaningful from Buddha's teachings. In fact, you don't have to be religious, spiritual, New Age, or even seeking — these aphorisms are simply a way to rethink and reframe your qualitative skill set, and to maybe find a little zen at the office.
Meditate on these ten Buddhist maxims for business, and you may achieve workplace nirvana in no time.
This article was first posted on Business Insurance.